The Longform Guide to Saturday Night Live
Amazing stories about life on set and life after the show, from Belushi to Fey.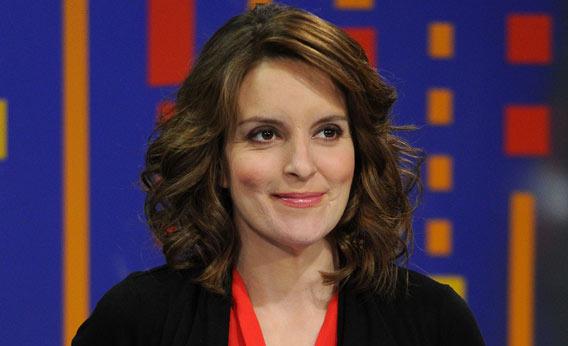 Every weekend, Longform shares a collection of great stories from its archive with Slate. For daily picks of new and classic nonfiction, check out Longform or follow @longform on Twitter.

It's tough to find much in-depth coverage from the early days Saturday Night Live. It took a few years for reporters to realize what a fantastic soap opera was unfolding behind the scenes and what massive stars many of those involved would become. Here are some of our favorite SNL pieces ever written, including three about life on set and three about cast members who went onto bigger (or, in one case, profoundly sadder) things.

It's Saturday Night!

Tom Shales and James Andrew Miller • Vanity Fair • September 2002

Excerpts from Live From New York, an oral history of SNL:

"Dick Ebersol, NBC executive: We were walking through the rain one night after dinner, sort of going from awning to awning, and Chevy [Chase] ran ahead. A couple hundred feet away, he goes into a pothole, does a complete ass over teakettle into this immense pothole, and comes out of this thing just soaked. And he walks back, and he and Lorne look at me and say, 'Now, how could you say no to somebody who was crazy enough to do that?' So Chevy became a cast member.

Paul Shaffer, musician and performer: Gilda [Radner] and I had both worked on the National Lampoon Radio Hour here in New York, so we became friendly with John Belushi and Doug Kenney and this cast of characters associated with the Lampoon. I remember Gilda was trying to get Belushi hired for Saturday Night Live. A lot of people were telling Lorne he had to hire Belushi. And I remember seeing Gilda with Belushi one day, and she said, 'We're sitting shivah because Lorne won't hire John.'

Chevy Chase, cast member: In fact, Belushi was an afterthought. I mean, he had told Lorne at some point that he was not enchanted with TV per se and he didn't want to do TV. And Lorne didn't particularly care if he saw him or didn't see him. Then John did an audition, and Lorne said, 'Well, he's funny, and we could use somebody who looks like him.' "

Comedy Isn't Funny
Chris Smith • New York • March 1995

SNL in its grim 20th season through the lens of first-year (and only-year) cast member Janeane Garofalo:

"It's impossible to work as hard as the cast and writers of SNL do and be completely objective, especially when the show is going poorly. But the insularity of the place creates a kind of echo chamber, where they all tell one another the show is funny, and soon they're beyond rationalization and long gone into denial. 'I remember after the [November] John Turturro show,' a friend of Garofalo's says, 'she said, 'Hey, man, I think we got this one; this was a really good show!' I didn't say anything to her, but it wasn't a good show. And I remember thinking, Oh, no, it's happening to her too! The pods have hatched! '

Apparently the pods couldn't grab a secure hold on Garofalo. In December, newly re-demoralized, she tried going to Michaels with her complaints, and in the next show Garofalo appeared in half the sketches. But the parts quickly became scarce; when Bob Newhart hosted in February, Garofalo showed up just once in the first hour, in a weak Baywatch parody, wearing a bathing suit over fake boobs the size of nuclear warheads.
'There's no word for when you castrate a female,' Rosie Shuster says. 'But that's the feeling I get watching what's happening to Janeane.'

Ask Melanie Hutsell, who was fired from SNL last spring after three troubled years, what kind of advice she'd give Garofalo, and she whistles. 'That's a tough one. Any advice I would give, I already tried. Just don't let them take your soul away.'"

Anchor Woman

Virginia Heffernan • The New Yorker • November 2003

A pre-30 Rock profile of Tina Fey:

"Although Fey is credited with bringing moral authority to the set—the black-rimmed glasses she wears on 'Update' add to this impression—she has also made the show more lewd. Raw humor has long been a part of Fey's repertoire. (She once wrote a piece for a workshop in Chicago that featured Catherine the Great complaining about life's inequity: 'You can be a murderous tyrant and the world will remember you fondly. But fuck one horse and you're a horse-fucker for all eternity.') And since she became a head writer the words 'whore' and 'bitch' have flourished on the show. (After the invasion of Afghanistan, she announced on 'Weekend Update,' 'For the first time in more than two years, women took off their veils and walked freely in the streets. Those whores.') Jokes have also become more graphic. 'My mom had me when she was forty,' Fey said in a personal aside one night on 'Update.' 'This was back in the seventies, when the only 'fertility aid' was Harveys Bristol Cream. So waiting is just a risk that I'm gonna have to take. And I don't think I could do fertility drugs, because, to me, six half-pound translucent babies is not a miracle—it's gross.' On another show, she told the audience, 'Female inmates in the United States have been victims of sexual misconduct by corrections employees in every state except Minnesota. So, ladies, if you wanna rob a bank but you don't want your cooter poked, head to beautiful Minnesota, land of ten thousand lakes.'"

The Rumpled Anarchy of Bill Murray

Timothy White • New York Times Magazine • November 1988

Eight years removed from the show, Murray was at the peak of his box office power and living in a secluded farmhouse in the Hudson River Valley:

"A picture of genial abandon in rumpled khakis, football jersey and sneakers, Murray was urging Dan Aykroyd, Laraine Newman and Chevy Chase to drop their 'reserves of cool' on the dance floor and 'get down!' Murray's warmth is disarming. Chase, for instance, once considered Murray a rival, and the feeling was mutual. Murray was hired at Saturday Night Live in January 1977, just five weeks after Chase left for a movie career. The pressure Murray felt in trying to supplant his predecessor flared into backstage fisticuffs when Chase returned as a guest host for the third season of Saturday Night Live. Now, the two are thoroughly at ease with each other. Even Eddie Murphy, a Saturday Night Live latecomer whose box-office magnetism eclipses that of most of his associates, is meek in Murray's presence.

Bill Murray is considered by his colleagues to be a man who has made peace with any private demons he might have had, someone who has brought his personal life and his career into enviable concord. Slightly disheveled and projecting what Richard Donner, the director of Scrooged, calls 'a woolly Zen wisdom,' Murray acts as a kind of father figure to the Saturday Night Live alumni."

Victoria Jackson's Excellent Tea Party Adventure

Gus Garcia-Roberts • Miami New Times • January 2012

How one of the most maligned cast members in SNL history ended up a talking head on Fox News:

"Look, I'm not qualified for this, Victoria recalls thinking. Maybe this is my mission field. I'm supposed to tell my cast members about Jesus!

But Hartman didn't want to talk about the Son of God. And Lovitz asked how Jesus, 'a grown man,' could have fit in his mother's womb to be born again. When Victoria left audiocassette box sets of the Bible in each castmate's mail slot for Christmas, they were angrily returned.

Writer and performer Al Franken, now a Democratic U.S. senator for Minnesota, cornered her once, Victoria says. He said he was 'offended' by her 'ditsy' act. "Maybe I'm overcompensating,' she retorted, 'because everybody here is dying and going to Hell, and I'm supposed to tell them about Jesus.'

Franken went white, she says. 'He never talked to me again'"

Interview: Eddie Murphy

Brian Hiatt • Rolling Stone • November 2011

A sweeping, honest interview published just before Murphy announced he wouldn't host the Oscars included his first public comments on SNL in years:

"Q: You also had some problems with Saturday Night Live.
Yeah, because they were shitty to me on Saturday Night Live a couple of times after I'd left the show. They said some shitty things. There was that David Spade sketch [when Spade showed a picture of Murphy around the time of Vampire in Brooklyn and said, 'Look, children, a falling star']. I made a stink about it, it became part of the folklore. What really irritated me about it at the time was that it was a career shot. It was like, 'Hey, come on, man, it's one thing for you guys to do a joke about some movie of mine, but my career? I'm one of you guys. How many people have come off this show whose careers really are fucked up, and you guys are shitting on me?' And you know every joke has to go through all the producers, and ultimately, you know Lorne or whoever says, [Lorne Michaels voice] 'OK, it's OK to make this career crack ...'

I felt shitty about that for years, but now, I don't have none of that. I wouldn't go to retrospectives, but I don't let it linger. I saw David Spade four years ago. Chris Rock was like, 'Do you guys still hate each other?' and I was like, 'I don't hate David Spade, I'm cool with him.'

Q: You're still the biggest star who came from the show.
That's only because John Belushi's dead. Belushi's like Spanky of the Little Rascals series. I guess that makes me Stymie, but that's cool. I'll be Stymie. Think of all the people who came off that show. I bet you could figure out the combined grosses of people who came off Saturday Night Live in the movies—me, Adam Sandler, Will Ferrell, Mike Myers, Bill Murray, Dan Aykroyd. I bet it's $15 billion. It's no coincidence—that show's like Harvard for a comic actor. When you come off the show and get into the movie business, it's like you're moving in slow motion for a couple of years. You've been working like a crazy person in a pressure cooker, then you're in the movies, just sitting in your trailer."

Have a favorite piece that we missed? Leave the link in the comments or tweet it to @longform. For more great arts and culture stories, check out Longform's complete archive.