The Ultimate Scandal Live-Tweet Situation Room!
What fans, critics, and the cast are saying about this week's episode—on one convenient page.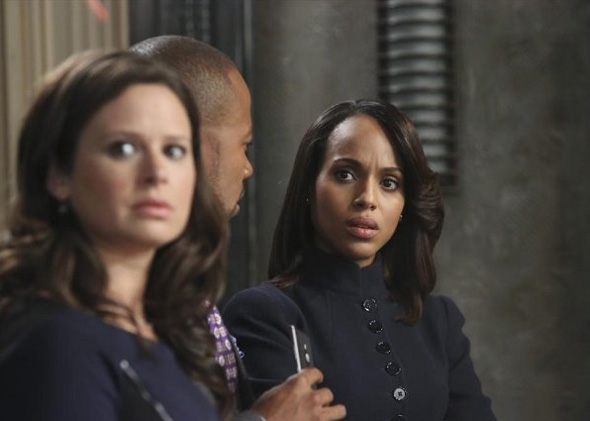 Join us each week as we "tweet-watch" Scandal!
On its own, Scandal is a wildly entertaining series, shot through with dramatic absurdities and utterly laughable quotes. (Sample quip from President Fitz, to his chief of staff: "How presidential are my balls now, Cy?") But you haven't had the full Scandal experience until you've watched it live with a Twitter window open in front of you.
Every Thursday night, a sizable, vocal contingent of "gladiators"—Scandal's most obsessive fans, so dubbed after Olivia Pope's tight-knit circle of loyal employees—take to the social media site to live-tweet their reactions to every epic line and explosive reveal. (This week, Slate's TV critic Willa Paskin is experimenting with just dispensing with the TV show entirely, and "watching" the episode solely on Twitter.)
One problem with following along on Twitter, however, is that it can be hard to know who to follow for the engaging—and amusing—Scandal analysis. So we've done the work for you: We've constructed the ultimate Scandal live-tweet module. We've broken the participants into three categories—fans, critics, and actors from the show itself—all of which will update in real-time and allow you to enjoy the Scandal-Twitter experience without overwhelming your own feed with jokes about the president's nether regions. (If you have suggestions for people we should add to the feed, leave them in the comments.) Enjoy, gladiators!