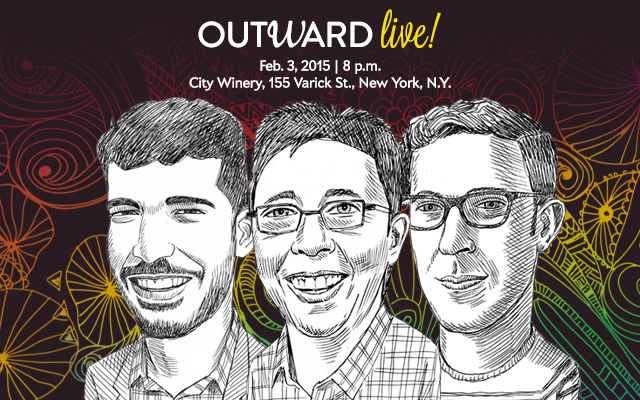 Join the writers and editors behind Outward, Slate's LGBTQ blog, for an evening of queer conversation about the latest gay news, culture, and controversy. Slate's J. Bryan Lowder, Mark Joseph Stern, and June Thomas will share the stage with the fabulous Lea DeLaria from Orange is the New Black. At the end of the evening, audience members will have an opportunity to pose their very own "Ask a Homo" questions.
Doors open at 6 p.m. Show starts at 8 p.m.
Advertisement

If you are a Slate Plus member, you will receive 30% off your ticket purchase. Use your Upcoming Events tool in the Slate Plus dashboard on the right side of the Slate Plus homepage to receive your individualized discount code.
If you'd like to become a Slate Plus member, click here.
Featured Speakers Bios
June Thomas is managing producer of Slate podcasts.

J. Bryan Lowder is a Slate associate editor and the editor of Outward. He covers life, culture, and LGBTQ issues.

Mark Joseph Stern covers courts and the law for Slate.
Map