Nola Darling Gets a Modern-Day Update in the Trailer for Spike Lee's She's Gotta Have It Series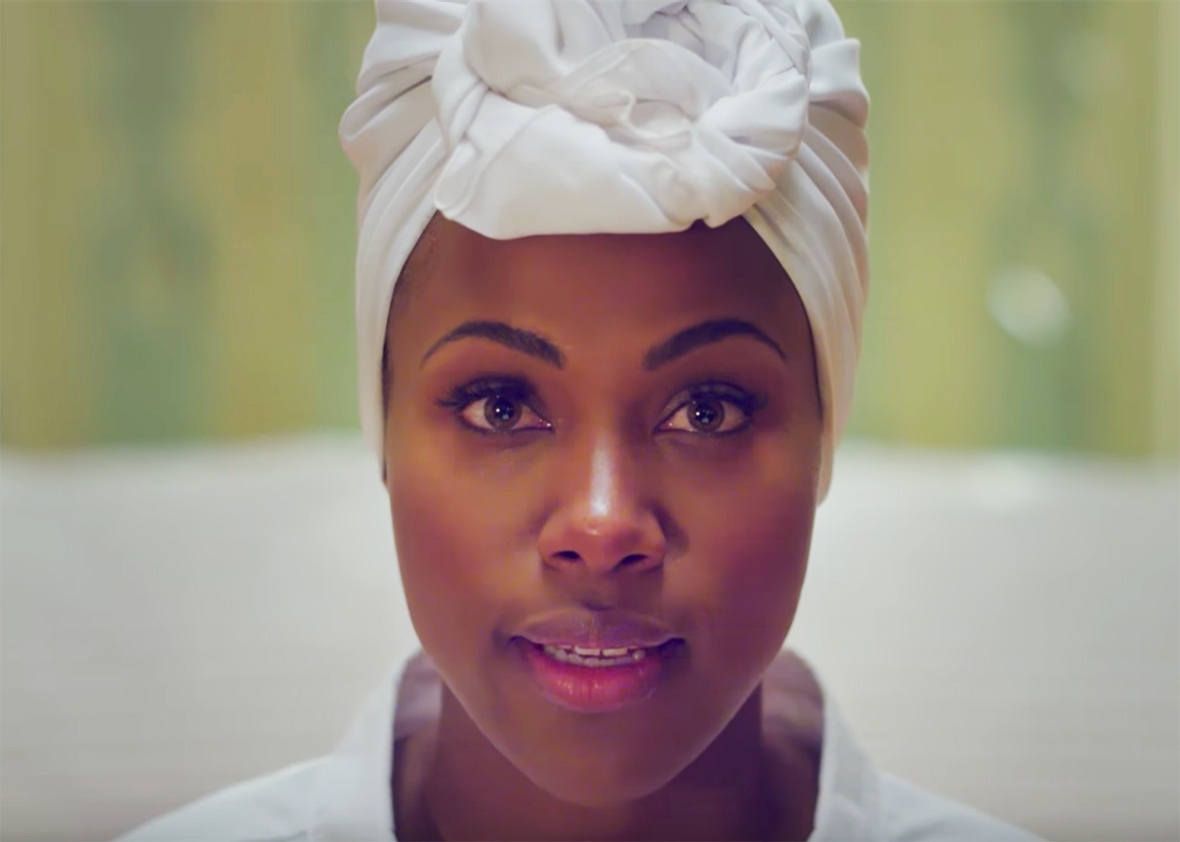 It was only a matter of time before Spike Lee joined the growing list of celebrated filmmaking auteurs to make the full-on jump to serialized television, and for this new venture, he's returning to the story that kick-started his career: She's Gotta Have It. We've gotten glimpses of the first 10-episode season via a sneak peek here and a teaser there, but a new trailer reveals even more details on how Lee plans to update the narrative of the free-spirited Nola Darling some 30 years later.
It opens with footage of Lee's introduction as seen in the original movie's trailer (with the word show seamlessly dubbed over the word film), before kicking off into Nola's world, rendered in lush color rather than black and white. It wastes no time establishing our protagonist: Her therapist deems her "insatiable," she self-describes as a "sex-positive polyamorous pansexual" who has little interest in monogamy. As in the original, she juggles three different men of varying personalities and backgrounds—"spontaneous" beefcake Greer (Cleo Anthony), buppie Jamie (Lyriq Bent), and immature goofball Mars Blackmon (Hamilton's Anthony Ramos, taking over the role originated by Lee)—but it's clear that she'll struggle to balance her life and desires.
Like much of Lee's oeuvre, the original She's Gotta Have It has it's fans, but it also definitely has its detractors, perhaps chief among them Bell Hooks, who not unfoundedly criticized the film's misogynistic bent. The director's track record of representing women on screen is certainly spotty, and it was only a couple of years ago, while promoting the polarizing Chi-raq, that he made some misinformed comments about the effectiveness of sex strikes. Still, Lee has shown to have done some self-reflecting on his debut and expressed regret for his controversial depiction of Jamie's rape of Nola, so perhaps this reboot in serialized form will allow him to improve upon the story's sexual politics for a modern audience. (In the trailer, she confidently pushes against the labels her suitors give her: "freak," "sex addict.") With him, it's always a toss-up, but it will undoubtedly be fascinating to see where he goes with this.
She's Gotta Have It drops on Netflix on Thanksgiving Day.