Q&BA: How many exoplanets have been discovered?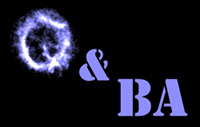 [Q&BA is a live video chat session I do every weekend, more or less, on Google+ where people can ask me questions about space and astronomy.]
I'm very excited about all the news we're getting of planets orbiting other stars. For Q&BA I got a good question about them: How many exoplanets are there?
Advertisement

[Note: the aspect ratio on this video is messed up a bit, like it was on the last one. I understand the problem now, but cannot fix it in this video. They should be back to normal next time!]
I wonder how many of the thousands of candidate planets known will turn out to be real? Probably most of them. And there are billion, hundreds of billions, of planets in our galaxy alone! How many of those are like Earth? Maybe soon we'll know.
I don't care if it's a curse or not. We do live in interesting times.
---
TODAY IN SLATE
Foreigners
More Than Scottish Pride
Scotland's referendum isn't about nationalism. It's about a system that failed, and a new generation looking to take a chance on itself.