Do the Boy Scouts Deserve Blame for Trump's Bizarre Speech?
The Political Gabfest on what to make of the president's invitation to speak at the jamboree.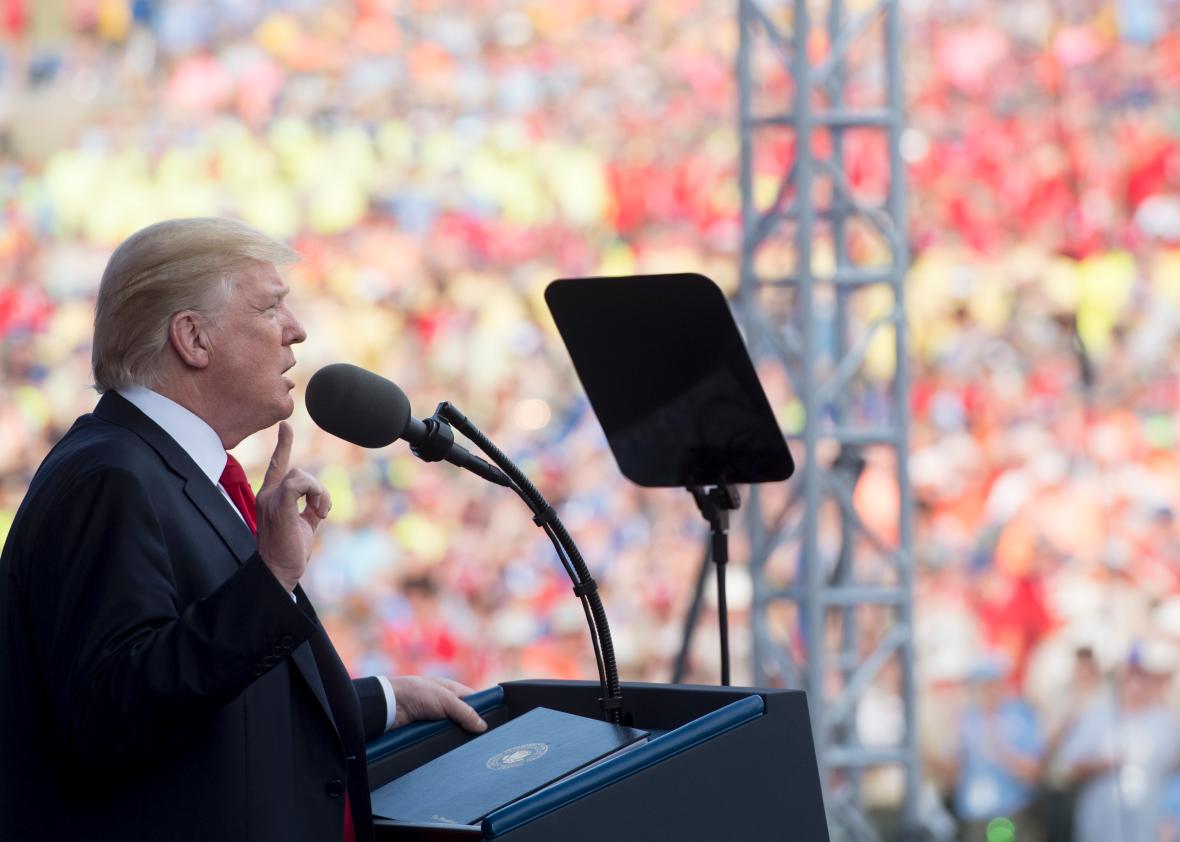 In the Slate Plus bonus segment of Thursday's edition of the Political Gabfest, Emily, David, and John grapple with Trump's bizarre and inappropriate speech at the Boy Scout jamboree.
What was it about this address that made it so disturbing? Was it his inability to remain on script, rambling about crowd sizes, Electoral College wins, and rival real estate developers? Or was it the way he treated the event like a rally, asking impressionable children to denounce his enemies and doubters?
The speech raised a serious question: How should we handle the next three years with a president wholly incapable of restraint?
Join Slate Plus to Listen to This Podcast
Sign up for Slate Plus to hear this podcast extra, and to get ad-free, extended versions of your favorite Slate podcasts. Membership starts at just $5 a month. Sign up today and try Slate Plus free for two weeks.
Join Now
Your Slate Plus podcast feed
Copy this link and add it to your podcast app:
For full instructions see the Slate Plus podcasts FAQ.