The "I Think We're Going to Be OK" Edition
Listen to Slate's show about Obamacare, covering President Donald Trump, and Chelsea Manning.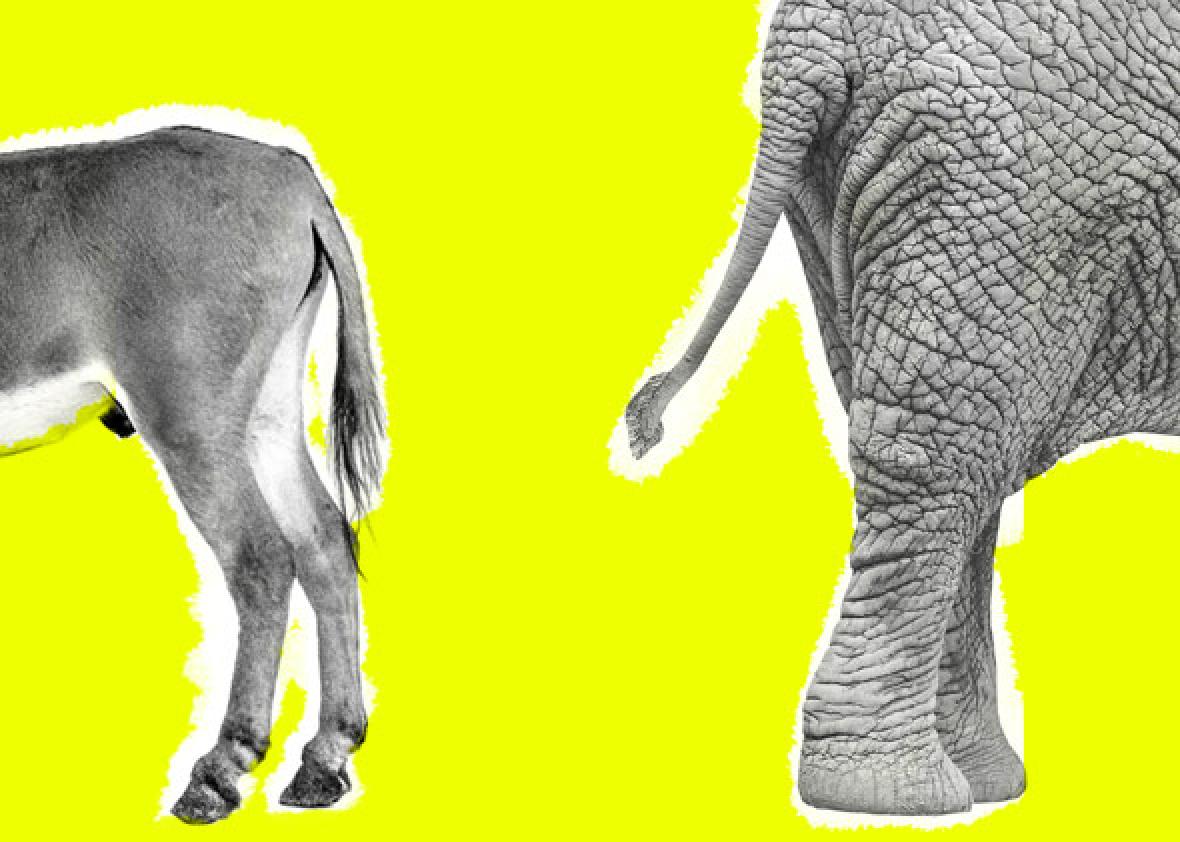 To listen to the discussion, use the player below:
Become a fan of the Political Gabfest on Facebook. We post to the Facebook page throughout the week, so keep the conversation going by joining us there. Or follow us @SlateGabfest. The email address for the Political Gabfest is gabfest@slate.com. (Email may be quoted by name unless the writer stipulates otherwise.)
The Political Gabfest is brought to you by Stamps.com. Buy and print official U.S. postage using your own computer and printer. Sign up for Stamps.com, and get a four-week trial and a $110 bonus offer when you use promo code gabfest.
And by ZipRecruiter. Post your job listing to all the top job sites with a single click. Try it for free by going to ZipRecruiter.com/gabfest.
And by the Showtime original series Homeland, starring Claire Danes. Relentlessly fighting the government's abuse of power here at home, Carrie Mathison is at odds with former allies. Homeland returns with new episodes every Sunday at 9 p.m. Eastern. Download the Showtime app now to start your free trial.
For this week's Slate Plus bonus segment the hosts discuss a Supreme Court case on trademarking disparaging names. Join Slate Plus! Members get bonus segments, exclusive member-only podcasts, and more. Sign up for a free trial today at slate.com/gabfestplus.
On this week's Slate Political Gabfest, Emily Bazelon, John Dickerson, and David Plotz discuss Obamacare, covering President Trump, and Chelsea Manning.
Here are some of the links and references from this week's show:
Topic ideas for next week? You can tweet suggestions, links, and questions to @SlateGabfest (#heygabfest). (Tweets may be quoted by name unless the writer stipulates otherwise.)
Podcast production by Jocelyn Frank. Links compiled by Kevin Townsend.