Taylor Swift Versus Kimye
Who's in the wrong here?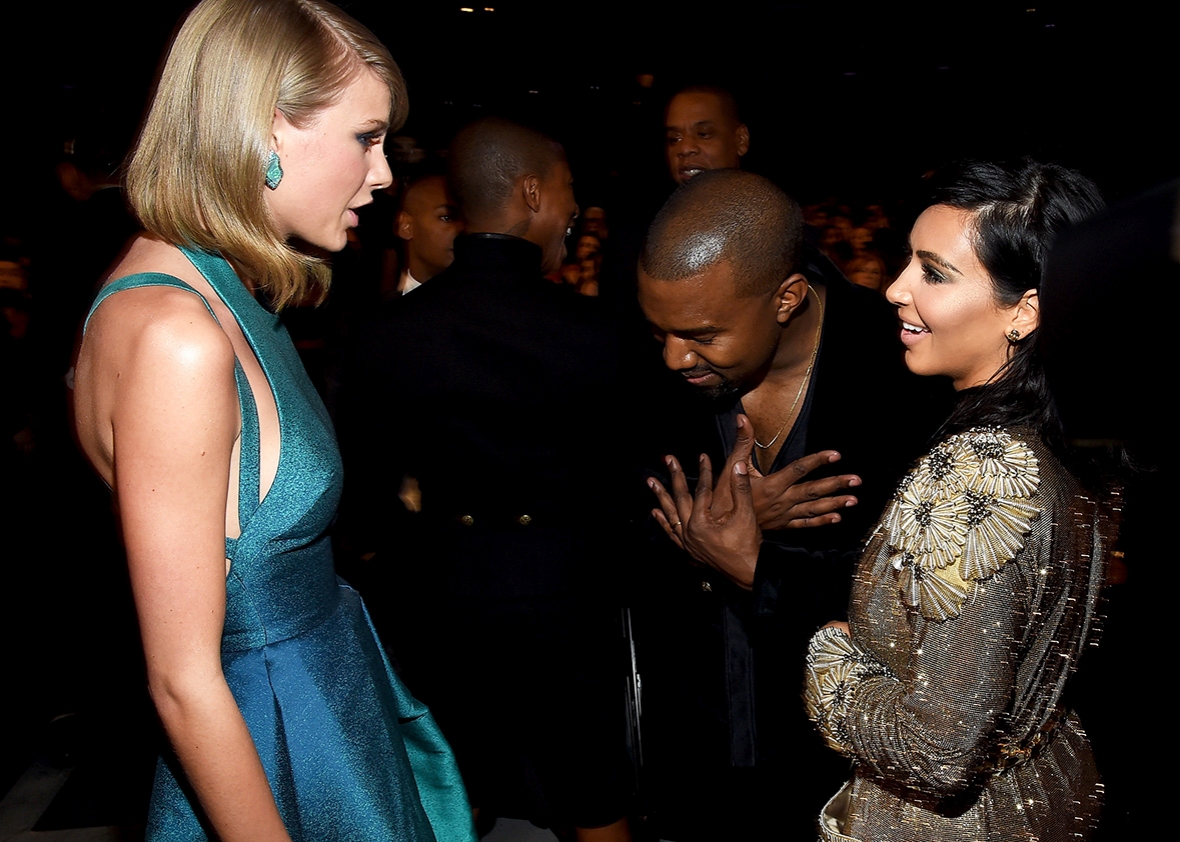 In the July 20 edition of the Slate Plus bonus segment, the Culture Gabfest breaks down the longstanding celebrity clash between Taylor Swift and Kanye West. The hosts are joined by Slate's senior editor Forrest Wickman and features editor Jessica Winter for their unique takes on the dispute. Is Taylor Swift just milking the situation again? How much has Kanye profited from the yearslong dispute? Keep listening to find out what the experts think.