Hot-Flashed and Bothered
I'm a woman in my 50s, and I need sex—preferably with a younger man.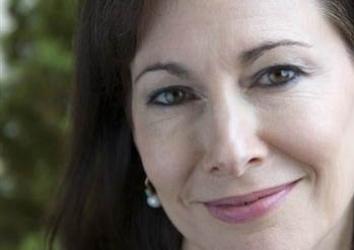 Get Dear Prudence delivered to your inbox each week; click here to sign up. Please send your questions for publication to prudence@slate.com. (Questions may be edited.)
Dear Prudence,
Several years into my widowhood, I think I'm going to die if I don't have sex soon. Before I was widowed I had always had a vigorous and enthusiastic sex life, but now it's like I'm dead to the world in my 50s. I'm lively, reasonably charming, interested in the things going on in the world, and not a dog. I'm self-supporting and self-reliant, so it's not like I'm looking for a sugar daddy. It's true that I don't get out as much as I should, but when I do meet men around my age, they seem to be so weary. But at the same time they appear to be angling for women 10 or 20 years younger than I am! I live in a young and lively area, and I must confess that I am getting somewhat entranced by a few men around here who are a couple of decades younger. I know it's a ridiculous fantasy, but a one-night stand would be fine. Am I weird, perverted, crazy? I miss rolling around with and holding a male body. I want to get laid. Help.
—Cut Off From a Sex Life Too Soon
Dear Too Soon,
Maybe one day you can contribute your own experiences to the literary subgenre of the adventures of older women seeking a firm male body. Here's a summary of the book by 60-year-old Brit Monica Porter of her year spent seeking casual sex with younger men, My Year of Dating Dangerously. She was able to take advantage of new hook-up apps, such as Tinder, to find local men interested in experienced women. A few years ago teacher Jane Juska also wanted to connect with many male bodies. The sixtysomething put a personal ad in the New York Review of Books explaining what she wanted, and wrote about what happened in A Round-Heeled Woman: My Late-Life Adventures in Sex and Romance. You are not weird, perverted, or crazy. You're a woman who loves sex, who has lost her husband too early in life, and who shouldn't be consigned to celibacy. If you pursue this, you must do so with an awareness of attending to your safety, and an understanding that, as with anyone searching for sex partners, the majority of your correspondents will be creeps and cheaters. (One of Porter's hook-ups had a "mummy" fixation and tried to strangle her.) But I guarantee if you want partners, you will find them. This article gives some tips on how to convey on dating sites what you're looking for—and what you're looking for is going to be a lot more popular than a lifetime commitment.
Dear Prudence,
I've been married for nearly a year to a great woman. I love her and think we can have a great life together. When I learned she was divorced, I believed her assertion that the fault was entirely with her ex for clashing with her mother. I now think the fault must have lay with her mother, and not her ex-husband. My mother-in-law refuses to let her daughter be independent. She makes her feel guilty if she doesn't spend three or four days a week at her house. From the minute my wife wakes up until past midnight every night, they text. They text each other while we watch movies, while we shop, talk, spend time with my family, and even when she's in the same room with her mom. To make it worse, her mother seems to dislike me. She constantly says mean things about me in her texts, which I only found out about after stumbling upon my wife's phone and reading through conversations. Occasionally, I read through their conversations (my wife is aware of this) and find her mother is petty and cruel, constantly criticizing me. She's a cancer in our marriage, and my wife cannot become independent. I feel like I'm trapped in a marriage of three people. I've asked my wife to please talk to her mom about giving us more space. I've desperately asked her to refrain from texting all day long. I don't know if I can handle this for much longer. What should I do?
Dear Lost,
You may think you're married to a woman, but she's really an overgrown child. A child who is being psychologically abused by her domineering, manipulative mother, and who has been unable to stand up for herself and break away. Your poor wife is so addled—perhaps from never having cut the umbilical cord—she doesn't even realize it's her relationship with her mother that destroyed her first marriage and is on track to destroy her second. Your wife knows you've seen proof that her mother demeans and insults you, but you don't indicate that your wife defends you. She's probably incapable of even that small insurrection. Since you're living a modern-dress fairy tale, you could just wait it out for the wicked witch to die. But that could possibly take decades, and I'm not sure even the departure of your mother-in-law would free your wife from her grip. If your wife were actively trying to extract herself from her mother's control, then a therapist could help her start stacking those psychic sandbags as a barricade against her mother. But your wife instead is in an active conspiracy against you. I think the kindest thing you can do for her is to become former husband No. 2. Maybe if she sees a pattern developing, she might be willing to address what's wrong in her life. But leaving is the best way for you to get on with yours.