Scott Brown: "Thank God" Elizabeth Warren Didn't Pose Nude for Cosmo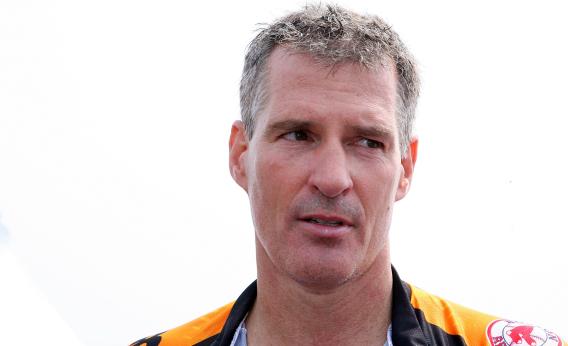 When I first heard that Massachusetts Sen. Scott Brown had said on a morning radio show, "Thank God" his potential opponent Elizabeth Warren didn't take her clothes off to pay for college, like he famously did in the pages of Cosmopolitan, I was appalled but not surprised: Attacking older female politicians for the way they look is straight out of the anti-Hillary Clinton playbook. Then I read that what he said was in response to some comments that Warren made at the Senate primary debate about Brown's Cosmo spread, I wondered if they both deserved some blowback—she shouldn't be denigrating him for posing nude, just as he shouldn't be dissing her looks.
But then I read the context in which Warren made her statement during that primary debate, which pretty much exonerated her. According to the Boston Globe, the moderator brought up the Cosmo issue:

Brown paid for law school, in part, by posing nude for Cosmopolitan magazine, the candidates were told. How did they?
"I kept my clothes on," Warren said, again to laughter, before outlining her true blend of loans and work-study.
Warren was directly asked about Brown's Cosmo appearance, and she gave a slightly silly answer. The fact that the candidates were even asked about Brown's Cosmo snaps is in itself is idiotic. I feel like I'm a broken record here, but in just a few years, when members of Generation Y and the Millennials start running for office, every single candidate is going to have some kind of scantily clad photo of them surface. I am guessing they're going to be more DIY Weiner-esque than glossily campy like Brown's, but it's going to happen. The sooner we stop talking about these things like they're a big deal, the more quickly we can move on to the actual substance of political races.
None of this excuses Scott Brown's joke, or the morning radio dummies who were egging him on. It's deplorable and unwarranted. Audio below via TPM.