Ophelia Might Be Strongest Storm to Hit Ireland in 50 Years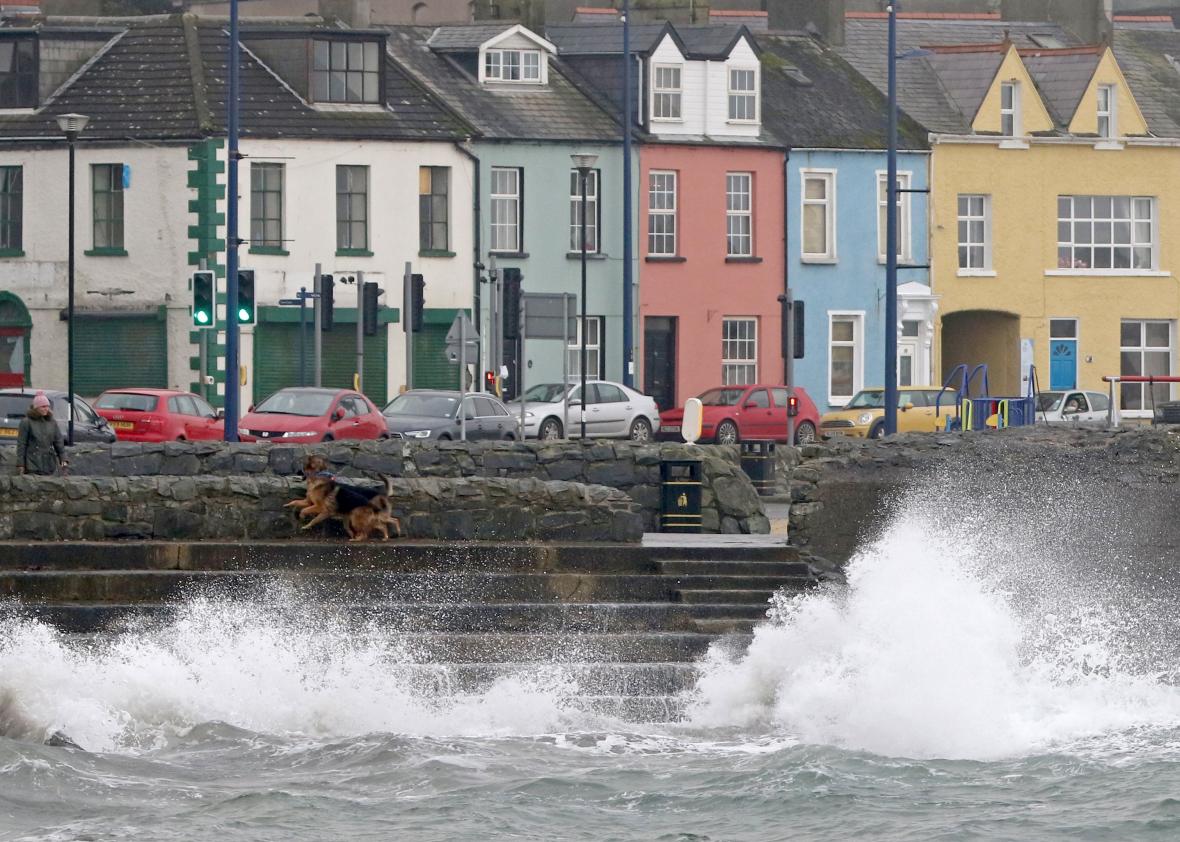 Ophelia, now a post-tropical cyclone, is being blamed for one death after a tree fell on the car of a woman driving in the southeast area of the country, where gusts reached as much as 90 miles per hour, according to the Independent.
Ophelia was called the strongest eastern Atlantic hurricane ever known and is the first storm on record to attain Category 3 strength so far east. On Monday, Ireland saw torrential rain and hurricane-strength winds of more than 50 miles per hour. Around 120,000 homes and buildings were left without power, and the country went largely into a shutdown.
The storm is projected to weaken and push into Scotland and northern England before leaving the British Isles altogether by Tuesday morning. A jet stream carries hurricanes and tropical storms north through across the Atlantic to Ireland and the U.K. every couple years or so, the Washington Post reports.
The greater damage from Ophelia may actually be in the Iberian Peninsula, as the storm's strong winds fanned hundreds of wildfires in Portugal and Spain that have killed at least 30 people.