This Week's Pundit Tracker: Trump Is Who He Is Edition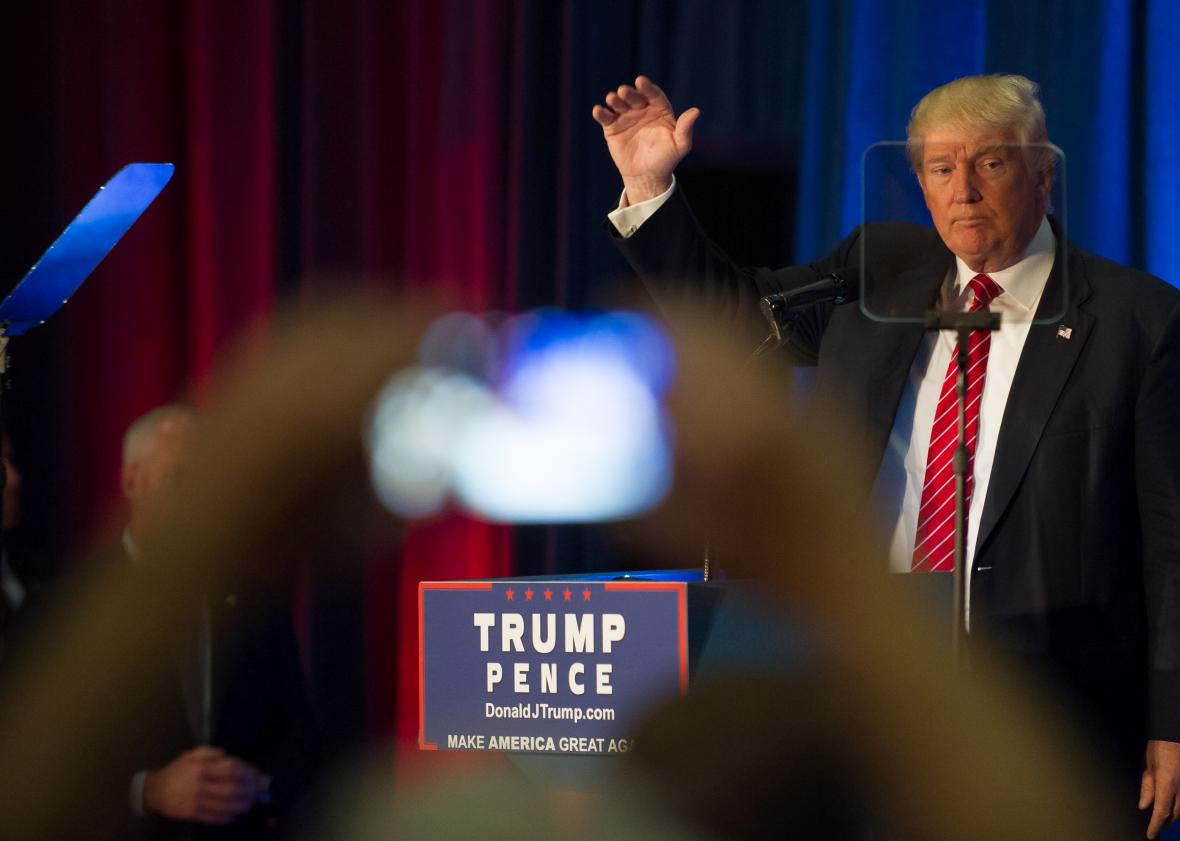 Each week we're publishing a new chart showing where our group of 25 right-wing pundits stand on the question of Trump, and you'll be able to look back at past weeks to see if minds are changing. Our categories are "Voting Trump," "Voting Clinton," "Not Voting," "Someone Else," and "Inscrutable." Someone else means either a third party candidate or a write-in. Inscrutable includes pundits who have voiced opposition to both Trump and Clinton, but are otherwise undecided, and those who are sharply critical of Trump but haven't stated a preferred alternative. Click on a pundit's head to see what he or she has said about the election this week. (If someone doesn't write or speak or tweet—crazy, but possible—in a given week, we'll assume they are "thinking…" Also: We are scouring the internet obsessively, but it's a big place and it's possible someone will say something that we miss. We are confident you'll let us know in comments if so!)
Will the Inscrutables pull it together come November? Will anyone else jump on the Hillary train? Will more pundits coalesce around a third-party candidate? Or will everyone eventually fall into line for Trump between now and Election Day? Keep an eye on this weekly tracker to find out.
Last week, it's fair to say, was pretty awful for Donald Trump. The Republican nominee dubbed President Obama and Hillary Clinton the founders of ISIS and made a joke that scanned to some like a call for more than just character assassination against Clinton.
Just ask our raft of conservative pundits.
Max Boot, whose strident criticism of Trump in a Clinton campaign video kicked off the week, kept up his assault, tweeting:
The only shakeup that would be effective for the Trump campaign would be to replace the candidate. All else is a waste of time.

— Max Boot (@MaxBoot) August 17, 2016
The Washington Post's Jennifer Rubin went a step further, calling for the RNC to pull the rug out from under the candidate it's been bankrolling:
CNN contributor and New York Daily News columnist S.E. Cupp lamented Breitbart's formal descent into a Soviet-esque pro-Trump propaganda rag, widely interpreted as a sign that the real-estate tycoon intends to double down on his own mercurial nature rather than temper it.
Others have begun to resign themselves to a likely Clinton win in November. Wrote Erick Erickson on Medium: "Hillary Clinton is going to be President. That is a given."
Ross Douthat took the long view, arguing in a Sunday New York Times column that both Trump and Clinton manifest a culture clash gestated in the 1960s. The Federalist's Ben Domenech reached for a more modern reference with a Game of Thrones allusion in response to Trump tweeting out "I am who I am":
Anyway, no movement for our pundits this week—you'll have to wait until next time to see if Trump's scripted and vague Thursday night apology for some of his past campaign-trail behavior persuaded any of them. And with that, we point you to the tracker: