Black Teenage Boy Charged With Possession of Child Porn for Sexting With White Girlfriend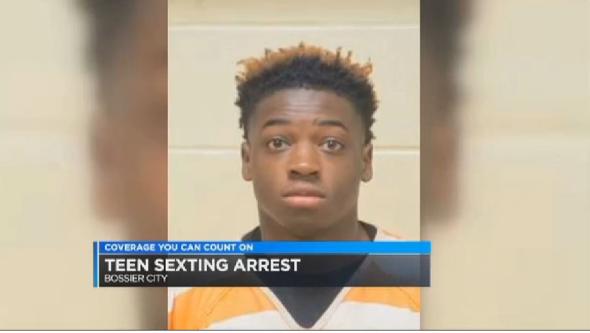 Sexting may be common among teenagers but for one 17-year-old black boy from Louisiana it could be an act that will haunt him for the rest of his life. His family says race clearly played a role in why Levar Allen, a three-sport high school athlete, was charged with contributing to the delinquency of a juvenile and possession of child pornography after sexting with his 16-year-old white girlfriend.
"A little girl sent him a video, she was 16. He sent her a video and he got charged," Allen's mother, Chasity Washington, said. She says race has played a factor in the arrest. "I think because she's white, the parents got upset that she's been doing what she's been doing," she said. Washington is hardly alone. "Millions upon millions of teenagers are doing this very thing and he was selectively targeted among them, and made an example of, because he crossed a line that clearly irritated not only her white parents but white law enforcement officers as well," notes the New York Daily News' Shaun King.
Bossier Parish Sheriff's Office spokesman Lt. Bill Davis was quick to push back against any suggestion that race played a role in the charges. "I have nothing to say about that. It doesn't matter what your race, what your religion, what your ethnicity, don't do child pornography! Plain and simple," he said.