Federal Judge Shoots Down Texas' Gay Marriage Ban as Unconstitutional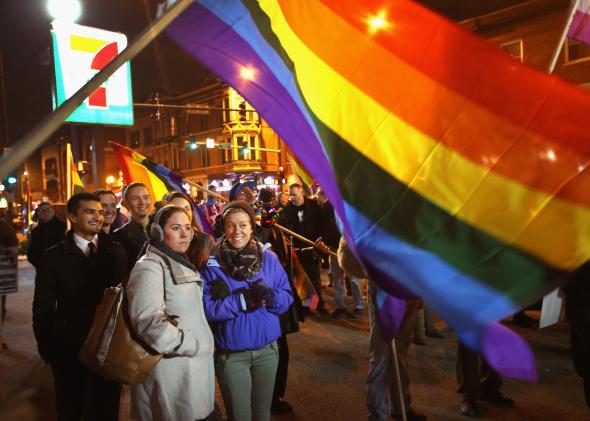 The latest legal victory for marriage equality in a string of them comes from the Lone Star State, via a San Antonio Express-News news flash:

A federal judge in San Antonio has declared Texas' ban on gay marriage unconstitutional. U.S. District Judge Orlando Garcia, however, also issued a stay, meaning the ban stays in effect for the time being.
"Today's court decision is not made in defiance of the great people of Texas or the Texas Legislature, but in compliance with the U.S. Constitution and Supreme Court precedent," Garcia wrote in his decision. "Without a rational relation to a legitimate governmental purpose, state-imposed inequality can find no refuge in our U.S. Constitution."