Your Guide to the Petraeus Scandal's Cast—Now With Photos!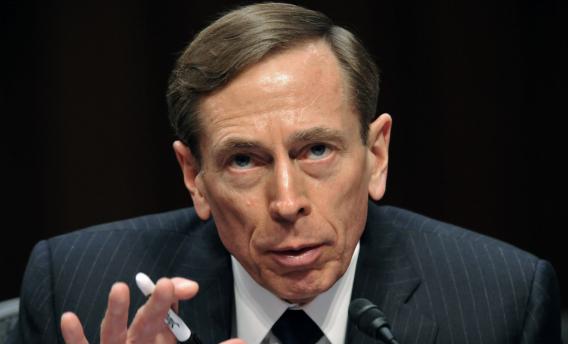 [This post was originally published at 10:30 a.m. on Tuesday. We will continue to update with more info as the story unfolds.]

The cast of characters in the widening scandal that brought a stunning end to the storied career of all-around national security powerhouse David Petraeus last week continues to grow. This thing is getting more complicated by the day so, with that in mind, below you'll find our best effort at keeping all the characters straight, from Petraeus himself all the way down to the journalists who broke the story—and those who didn't.

THE MAIN PLAYERS, in order of appearance:
David Petraeus: The chief protagonist in this increasingly bizarre story. He is a retired four-star Army general who became the director of the CIA in September 2011 after a long and accomplished military career that included stints as commander of U.S. and international troops in Iraq and, more recently, Afghanistan. He resigned from his post at the CIA last Friday after admitting to showing "extremely poor judgment by engaging in an extramarital affair."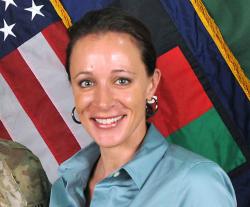 Paula Broadwell: The woman with whom he was having an affair, and the author of All In: The Education of General David Petraeus, the recent hagiographic biography that, in hindsight, reads something like a love letter to the general. She, like Petraeus, graduated from West Point. They first met in 2006 when he came to give a talk about counterinsurgency strategy at Harvard, where she was a graduate student. She decided to write a Ph.D. dissertation on his leadership style and, once he took command in Afghanistan in the summer of 2010, asked if she could come observe him in action. He agreed. According to Petraeus' inner circle, their affair didn't begin until late 2011, roughly two months after Petraeus was named CIA director.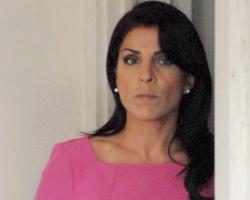 Jill Kelley: A Florida socialite who has increasingly found herself at the center of this story. She, along with her husband, became friends with Petraeus and his wife, Holly, when the general was the head of the military's Central Command in Florida, his last post before being sent to Afghanistan. She volunteers to help injured service members and their families at the Tampa base, where she also serves as something of an unofficial (and perhaps self-appointed) social coordinator/liaison for senior military leaders. Kelley allegedly began receiving harassing emails, sent anonymously, in May accusing her of inappropriate flirting with Petraeus. Concerned about the tone of the messages, she sought help from a friend in the FBI.
Frederick W. Humphries II (the FBI Agent Formerly Known as Shirtless): A friend of Kelley who she went to with her concerns about the anonymous emails. The agent then referred the case to the bureau's cyber crimes unit for further investigation. Federal investigators traced the harassing emails to Broadwell and, from there, eventually turned up the sexually explicit emails that Broadwell and Petraeus had been exchanging. The previously-unnamed agent's story doesn't end—or begin—there, however. He was reportedly removed from the FBI case this summer after his superiors grew concerned that he had become obsessed with the matter. The New York Times was the first to report the agent's identity Wednesday evening, citing colleagues who described him as a "hard-charging" veteran counterterrorism investigator who helped foil the millennium terrorist plot in 1999. "Fred is a passionate kind of guy," one former colleague told the paper. "He's kind of an obsessive type. If he locked his teeth onto something, he'd be a bulldog." Early reports that Humphries sent a shirtless photo of himself to Kelley didn't help his image, but the Seattle Times tracked down the pic and published it Thursday afternoon, lending support to the theory that it was more silly than scandalous. Check the photo out for yourself here.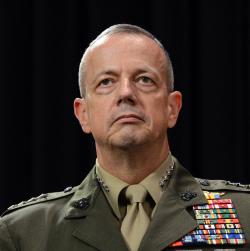 John Allen: The current commander of U.S. and NATO troops in Afghanistan, and the latest military official to become embroiled in the scandal. The Pentagon announced early Tuesday that the FBI probe has expanded to included Allen after investigators uncovered tens of thousands of pages worth of emails that contain "potentially inappropriate" communication between Allen and Kelley. Allen succeeded Petraeus as Afghan commander and previously served as his deputy when both generals led the military's Central Command from 2008 until 2010. The Pentagon has so far stayed mum on the exact nature of the emails and Kelley's alleged relationship with Allen. The White House, meanwhile, has stood by Allen, with spokesman Jay Carney telling reporters Tuesday afternoon that President Obama continues to have "faith" in the general.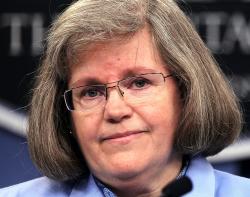 Holly Petraeus: Gen. Petraeus' wife of 38 years. The couple met in 1973 when he was a West Point cadet and her father was the military academy's superintendent. The Washington Post sums her up like so: "The daughter of a four-star general who can trace her family's military service to the Civil War, Holly endured long separations from her husband during his repeated deployments overseas." She's not just a military spouse, however. She also serves as the assistant director for the Consumer Financial Protection Bureau, where she investigates consumer complaints from U.S. service members.

Scott Broadwell: Paula Broadwell's husband and a Charlotte-area radiologist. According to the Charlotte Obsever, the pair met in Germany where both were training to become ski patrollers. The couple have two sons together.

Scott Kelley: Jill Kelly's husband and a Tampa-area doctor who heads the Esophageal Oncology and Surgery at the H. Lee Moffitt Cancer and Research Institute. He has three children with Jill, and together they reportedly launched what apears to be a questionable charity that used most of its money on entertainment expenses.

Natalie Khawam: Jill Kelley's twin sister, who in the words of ABC News "also became friendly with major players, including both Gen. Petraeus and Gen. John Allen." According to the Associated Press, both Petraeus and Allen "intervened last September in a messy custody dispute" on Khawam's behalf, writing letters in support of her bid to gain custody of her son. The four-star generals' efforts, however, didn't amount to much: Not only did Khawam's ex-husband ultimately win custody, the judge also told her to pay her ex's $350,000 legal bill.
David Reichert: A Republican congressman from Washington who was reportedly contacted by the unnamed FBI agent after he was barred from working on the case. Reichert then connected the agent with House Majority Leader Eric Cantor.

Eric Cantor: A Republican congressman from Virginia who spoke with the unnamed FBI agent about his concerns on Oct. 27. Cantor then had his chief of staff reach out to FBI Director Robert Mueller, but the communication between the two offices appears to have ended there.

Steve Boylan: A former spokesman for Gen. Petraeus who is doing some unofficial damage control for his former boss. Speaking to ABC News on Monday, the Army colonel said that Petraeus was "devastated" both because of the "pain this has caused his family" and because he "had a huge job and he felt he was doing great work and that is all gone now." He also said that Petraeus described his wife's emotional state to him over the weekend like so: "Furious would be an understatement."
Joseph Dunford: The assistant commandant of the Marine Corps and the man who President Obama tapped to replace Allen as the head of the Afghan command even before this scandal broke. (Allen, meanwhile, had simultaneously been nominated to become the chief of the U.S. military's European Command and NATO's Supreme Allied Commander in Europe.) Dunford's confirmation hearing in front of the Senate Armed Services Committee had already been scheduled for this Thursday before Allen's possible involvement in this story became known.

Vernon Loeb: The Washington Post editor who ghostwrote All In. Loeb had remained silent on the scandal until late Monday when he published a first-person account on the Post's website explaining that Broadwell had complete control over the biography's narrative and that he had no inkling that she would go on to have an affair with her subject. "On rare occasions, her good looks and close access would prompt a colleague to raise an eyebrow about their relationship, but I never took it seriously," he wrote.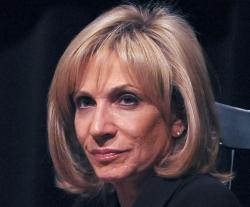 Andrea Mitchell: The NBC News correspondent who broke the story of Petraeus' resignation shortly before the White House confirmed it.

Chuck Klosterman: The pop-culture-critic-turned-ethical-advice-columnist who answered a letter in his New York Times Magazine column back in July that bore a striking resemblance to what may have been going on in Scott Broadwell's head this summer. The magazine and Klosterman, however, have since said that, to the best of their knowledge, they have no reason to believe the letter came from Broadwell, providing the only disappointment to date for those hungry for juicy twists and turns in this still-developing story.
Jon Stewart: One of several people to interview Broadwell during her book tour earlier this year, and the self-described "worst journalist in the world." We'll let him explain (the best bit starts at around the 2-minute mark):

All right, there you have it. For now, at least. We'll continue to update as more info become available.