Watch What the Woman Who Had an Affair With Petraeus Had to Say About Him on Her Book Tour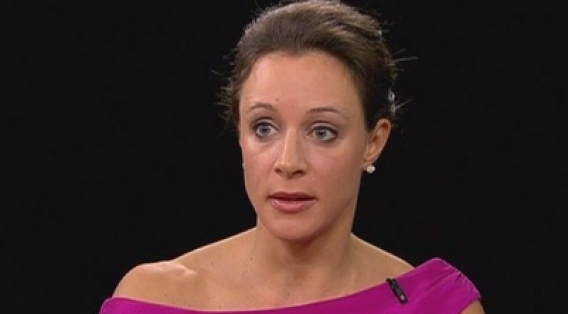 Broadwell, who herself has a military background, made a number of media appearances earlier this year while promoting the release of her book. As you'll see in the clips below, she clearly thought very highly of the general.

Here she was back in January on The Daily Show:
And being interviewed by Arthur Kade for a Web video:

Only last week, Broadwell published her latest piece on the general, titled "David Petraeus's Rules for Living," in The Daily Beast/Newsweek. Number five was this:
We all will make mistakes. The key is to recognize them and admit them, to learn from them, and to take off the rear­ view mirrors—drive on and avoid making them again.