Is PAC Running a Sophisticated Phishing Scheme for Political Donations?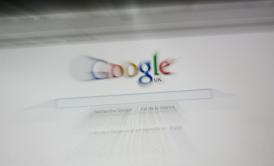 The Coalition of Americans for Political Equality PAC, or CAPE PAC, is running sites that look like the ones of major GOP figures in order to raise money for itself. The look-alike sites are so convincing that they've duped even sophisticated Washington insiders who know a thing or two about political fundraising. The National Journal reports that these "doppelganger sites" exist for almost three-dozen prominent GOP figures, including presidential nominee Mitt Romney.
Some Republicans have expressed concern that the group is taking money away from needy candidates and fooling donors into believing they've made a donation to a candidate when they haven't. The head of CAPE PAC refused an interview but insisted in an e-mail that their mission is clearly stated on the sites and they are happy to refund to anyone who donates by mistake.
It's impossible to know how many of the 3,000 people who have given to CAPE PAC did so by mistake, but the group did issue more than $50,000 in refunds in the second quarter. The sites don't appear to be breaking any laws but complaints have been filed with the Federal Election Commission. It is far from clear who benefits from the donations.