Forget Charcoal Versus Gas. The Best Way to Grill a Steak Is With Molten Lava.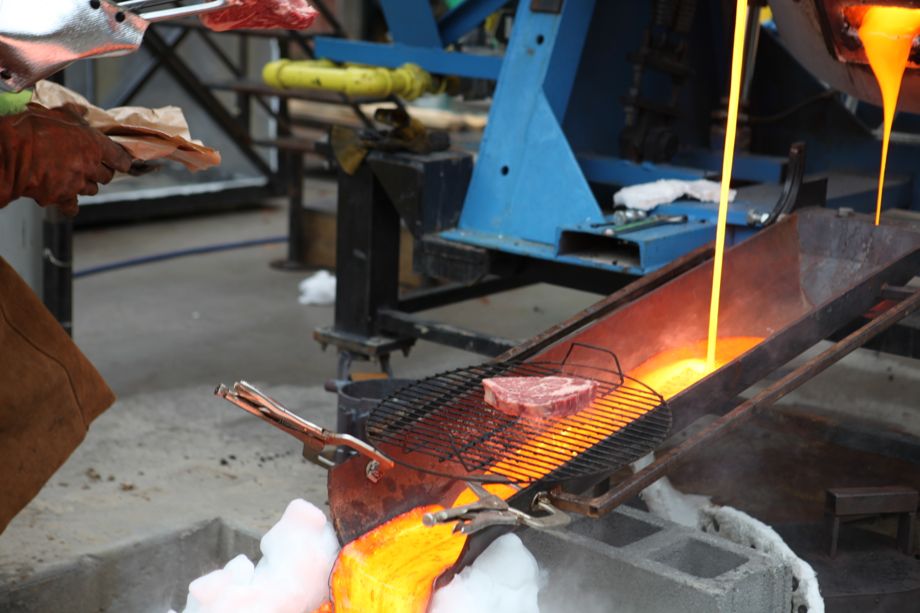 Sam Bompas said he first experienced cooking with lava on a visit to Sakurajima, an active composite volcano (stratovolcano) in Japan. "After climbing across the safety barriers, I was able to use lava to cook lunch," he said. "This gave me goosebumps. The intensity of the experience meant that on returning to the U.K., I immediately sat down with Harry Parr to plot. We wanted to see if there was a way to create synthetic lava so a wider audience could experience the wonders of food cooked this way."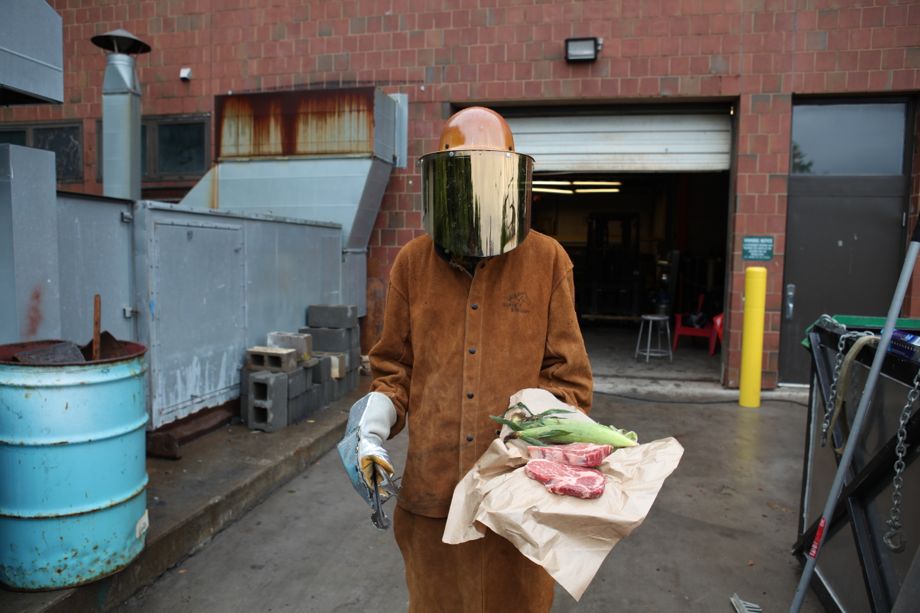 The key to making that wish come true was Professor Robert Wysocki of Syracuse University's Lava Project. Wysocki creates artificial volcanoes and bubbling streams of man-made lava by melting 1.1-billion-year-old basaltic rock in a rigged industrial bronze furnace. Wysocki and his team have conducted some 100 lava pours so far for the sake of science or art, but never in the pursuit of grilling a 10-ounce rib-eye steak.
Bompas told me in an email that it was "the best I've ever had. It might be [something] to do with the theatre of molten rock harnessed for cookery!" He added: "The intense heat meant that the exterior was sealed in seconds. There was an excellent char, but the inside was done medium-rare in about a minute alone. We feasted like ogres!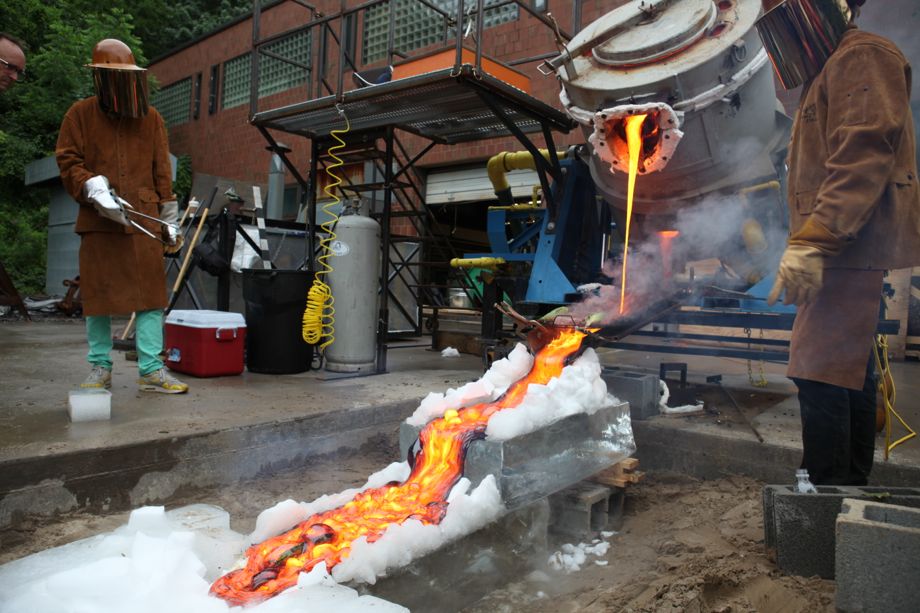 "We've found ourselves in every conceivable gustatory situation, cooking with lightning, building gin and tonic clouds you could step inside, and even flooding the roof of Selfridges to make a boating lake with float-up bar. This was by far the greatest culinary adventure so far!" Bompas said.
Cooking with lava is not for amateurs, obviously, and requires custom-made protective clothing that includes leather gauntlets, jerkins, and aprons. "The smell of burning leather provides an unparalleled early warning system," Bompas explained. "When the leather starts to smell like burnt pork, it's time to step away from the grill."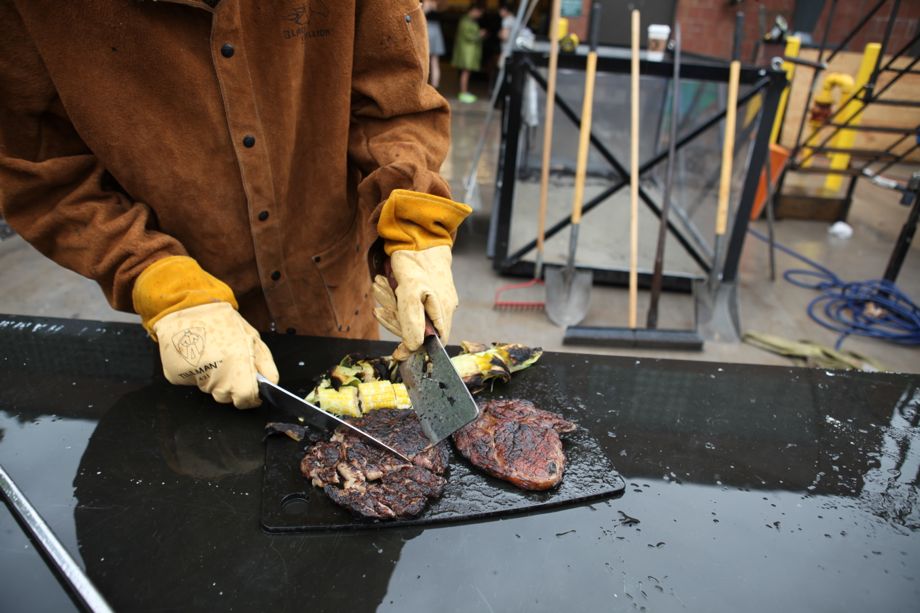 Excited by the lava barbecue's success, Bompas & Parr are teaming up with Wysocki to offer bespoke lava banquets for ambitious party hosts in which they will ship a giant furnace to the site of the party so the rock can heat up for 70 hours and create a multisensory, lava-themed extravaganza that they say will be a "cross between a BBQ, art installation, concert, interactive theatre and the best party of your life."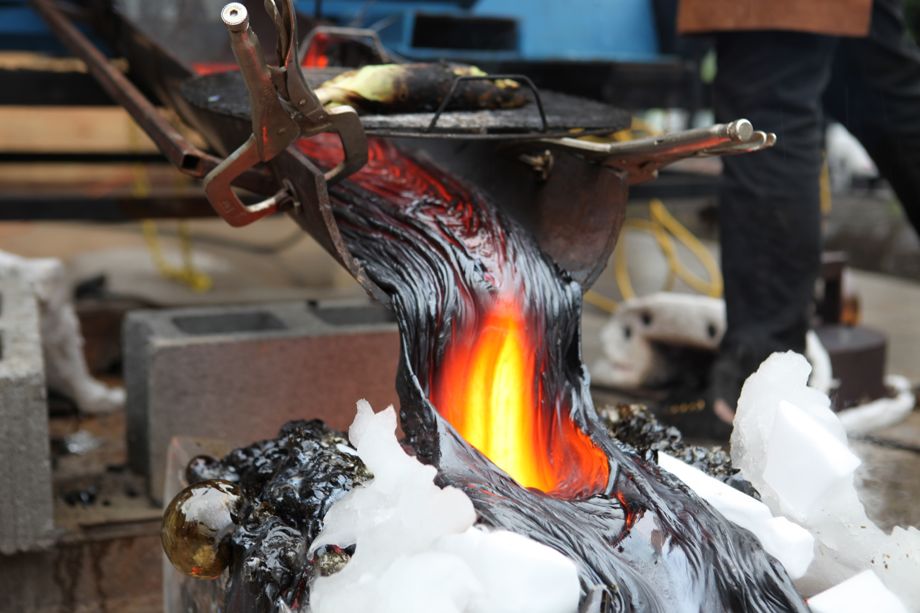 Check out this video to see the extreme grilling session in action: