Eighth-Graders Design and Build a School Library for the 21st Century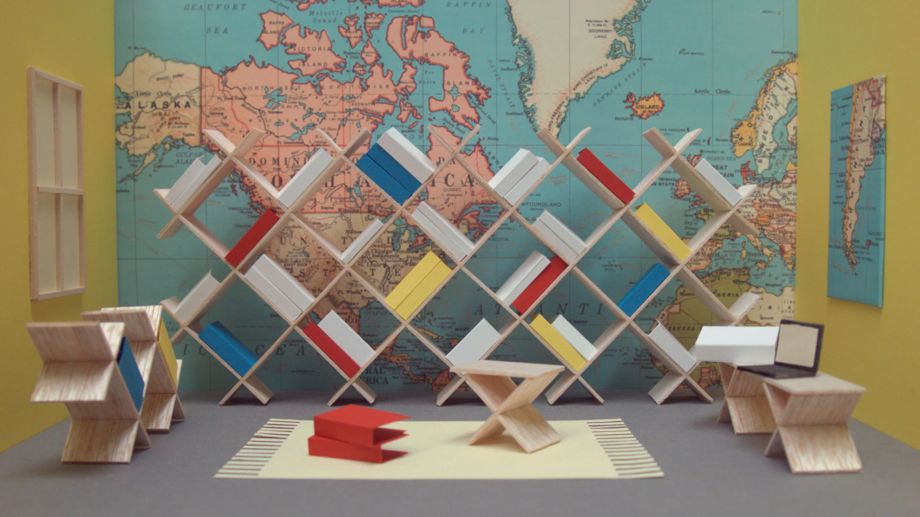 There's an empty room at the REALM Charter School, which opened three years ago in an existing commercial building in Berkeley, Calif. When Emily Pilloton, director of the school's Studio H design and build class, and Hallie Chen, an eighth-grade teacher, asked students what they envisioned for the space, they had plenty of ideas.
"When we asked them what do you want out of your school, they didn't use the word 'library,'" Pilloton told me in a phone interview. "They said they wanted a space to relax and read and discover. They said 'I want to learn how microphones work,' 'I want to learn how ostriches make their nests,' 'I want to learn how to make video games,' or 'I want to learn better English.' All these questions about exploration and finding things you don't know."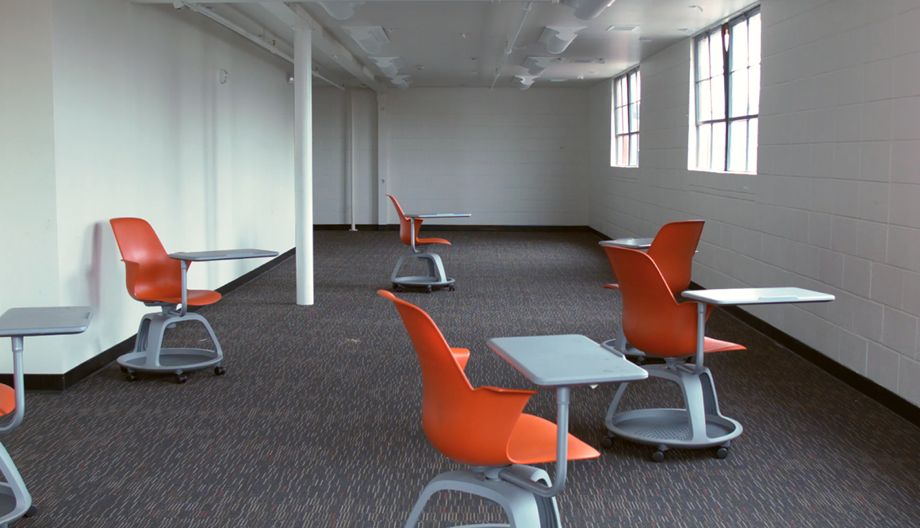 Pilloton's Studio H program, which teaches kids hands-on design and building skills, has previously empowered high-school students in Bertie County, N.C., to build a community farmer's market, earning them the key to the city. Now based at REALM, where she recently started a design and building camp for girls, Pilloton is helping lead 108 eighth-grade students on a mission to design and build a 21st-century school library.
To get started, they took a field trip to the new public library a half a mile from their school.
"It's a beautiful library, a bunch of stacks and tables, but it's what you would expect," Pilloton said. "So we said 'This doesn't have to look like that, it doesn't even have to look like a library.' I'm sort of an old fogey in this regard, I love books and I think kids should have thousands of books around them. But in the same way that our classroom has old-school chisels and wood planes and a laser cutter right next to each other, I think our space should have old papyrus scripts next to iPads. And our students should feel comfortable walking in there and seeing those two things as of the same value."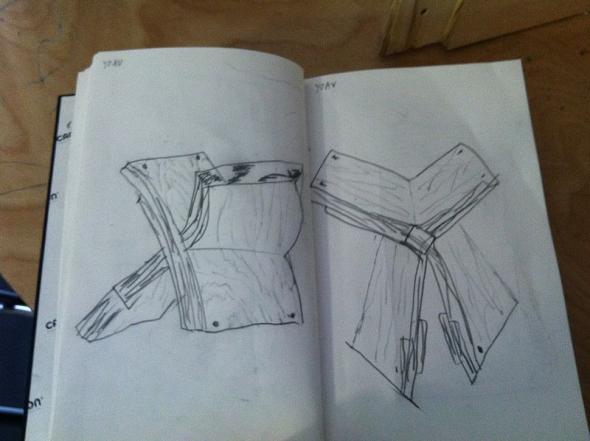 Pilloton and Chen said they looked for a design strategy that would be both manageable for eighth-graders and logistically possible for 108 students to collaborate on equally. They decided on a building block model, where the crux of the student design work goes into conceiving of one basic module, which can then, like a Lego brick, form the basis of everything in the space, from bookshelves to tables and seating and light fixtures.
"We thought that was a metaphor for our students," Pilloton said. "They're greater as a whole but individually have their place in it."
They eventually decided to use an X as the building block and are calling their new-fangled library the X-Space.
"They're all taking pre-algebra right now so they all know that X is the unknown," Pilloton said, "X can be anything. You go into this space and explore and find new things, whether that's in a book or on a laptop or through a project you're doing with your classmates."
The individual units, which they are calling STAX, are made of 13-ply finished plywood. Carl Bass, CEO of Autodesk, helped them to work out the details of the design to make sure the modules would be stable enough to support the weight of books. He volunteered his high-precision computer numerical controlled (CNC) cutting machine to ensure that each module would be identical, cutting the pieces needed to make the STAX units himself in his private shop nearby.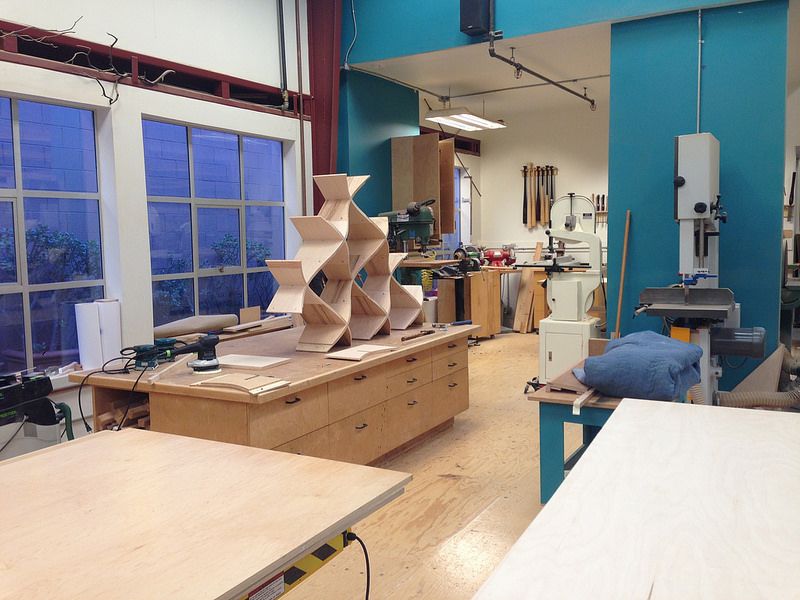 "Most bookshelves are horizontal," Pilloton said. In the X-Space, "all the books will be at 45 degree angles. So you have to engage with the shelf in a way that forces you to weave through some books that maybe you're not even looking for but maybe along the way you find out why ostriches build their nests."

It seems noteworthy that the library project is the last space to be built out in the school, which probably wouldn't have been the case even 20 years ago. Not to mention that the school has run out of funds for renovation. So to raise the $75,000 needed to build and equip the X-Space, Pilloton and her students have launched a Kickstarter campaign that they hope will fund books, construction materials, lighting, fixtures, hardware, technology, software, subscriptions, periodicals, and e-books for the X-Space.
I asked Pilloton why she thought her students spontaneously asked for what amounts to a dedicated library space in an age when knowledge is as accessible as the nearest Wi-Fi connection.

"For me it means they're saying 'I need somewhere to be the antidote from all this fast-paced screen learning, give me something meaningful I can hold in my hand,'" Pilloton said. "I'm gonna sound like my grandmother right now, but I think they spend so much time absorbing information in the world through a screen, they have that and they know what that world feels like. But the minute they slow down and build something, it engages their brain in a different way. I think that deep down, kids, they still want that. The slower, simpler, more focused work might seem low-tech or old-fashioned, but they need that to balance everything out. I think that helps them make sense of the world."