When the Waters Come, Will Our Cities Survive?: A Future Tense Event in New York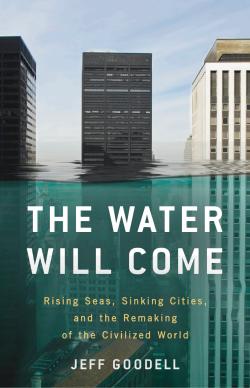 From Superstorm Sandy to the recent devastating effects of Hurricanes Harvey, Irma, and Maria, natural disasters make it difficult to ignore the rapid changes our climate is undergoing.
Will international efforts be able to save us from an impending "water world"? What are policy makers doing in light of the uptick of natural disasters and the devastation they bring communities? Will markets begin to price the risk of catastrophic damage inflicted by climate change?
Join Future Tense on Wednesday, Oct. 25, at 6:30 p.m. for a discussion about The Water Will Come with Class of 2016 New America fellow Jeff Goodell and a panel of environment and development experts. For more information and to RSVP, visit the New America NYC website.
Daniel Zarrilli
Senior Director, Climate Policy and Programs, and Chief Resilience Officer, Office of the Mayor, City of New York
Jay Koh
Managing Director, The Lightsmith Group
Sommer Mathis
Editor-in-Chief, Atlas Obscura
Future Tense is a partnership of Slate, New America, and Arizona State University.