FAA to States: You Don't Have the Authority to Regulate Drones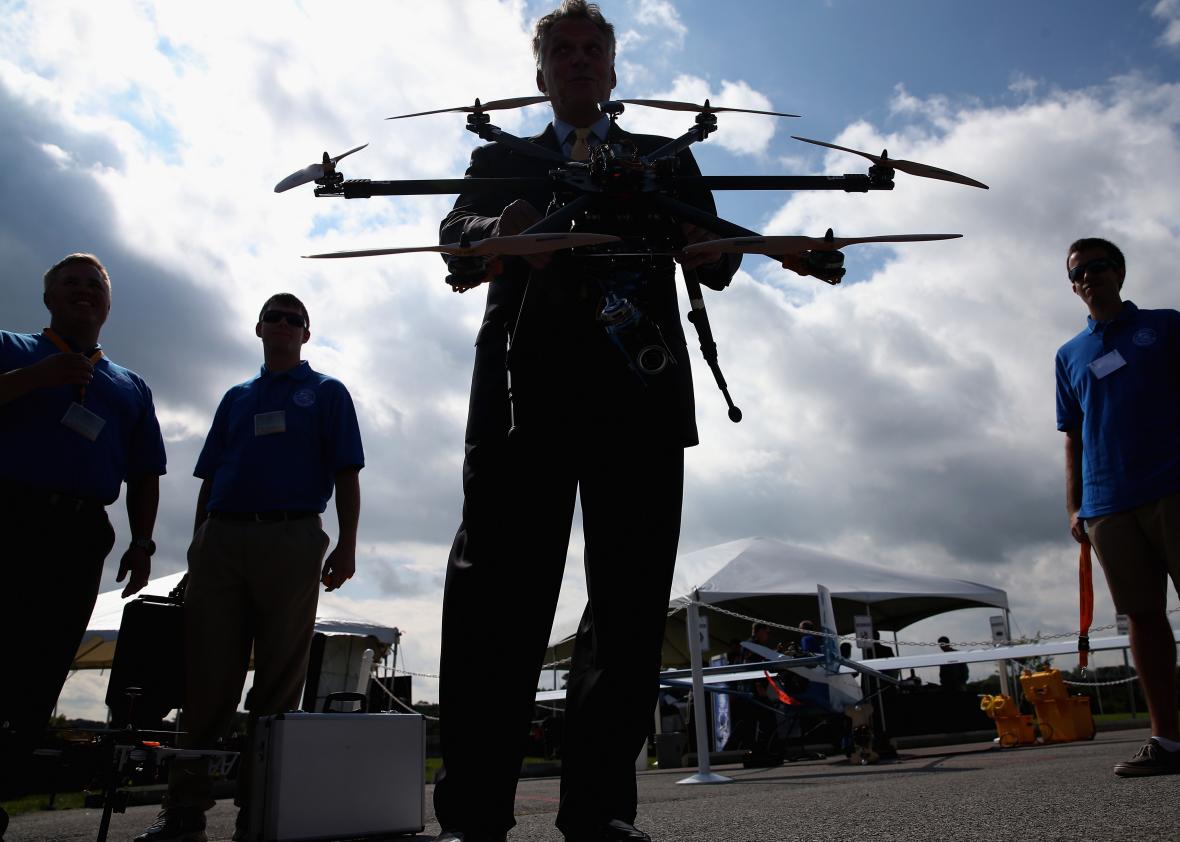 The drones are coming! We need to pass laws stop them! If you have found yourself muttering those phrases over and over this year, then you are probably a state or local legislator of some sort. According to the Federal Aviation Administration, 45 state legislatures in 2015 spent at least some time considering laws imposing restrictions on when, where, how, and by whom drones could be used within state borders. Municipal governments have gotten into the act, too: In November, Chicago became the first major American city to pass a suite of restrictions on how drones could be used within city limits. These state and local lawmakers are presumably legislating out of a desire to make the skies safer. But on Thursday, the FAA strongly suggested that this "patchwork quilt" of inconsistent regulations was just making the problem worse.
In an extended statement addressing state and local regulation of drones, the office of the chief counsel for the FAA basically told state and local governments that they are exceeding their authority by passing drone-regulation laws that are inconsistent with the existing federal regulatory framework. Though the statement recommended that state and local governments consult with the FAA before considering any drone regulations, it's pretty clear that the FAA would prefer that outlying lawmakers get out of the drone-regulation business entirely. "Substantial air safety issues are raised when state or local governments attempt to regulate the operation or flight of aircraft," the FAA said. Laws that vary from town to town and state to state "could severely limit the flexibility of FAA in controlling the airspace and flight patterns, and ensuring safety and an efficient air traffic flow." Translation: Stop passing all these laws, you guys! Regulating the skies is our job!
And, yes, that's true. But the states are only acting because the federal government hasn't. Though dronecraft is increasingly popular in America—approximately 1.6 million small consumer drones will be sold in 2015—the FAA has not yet issued comprehensive regulations that would govern the commercial and recreational use of unmanned aerial systems. In the absence of any omnibus federal guidelines, we have watched as reckless drone operators have sent their devices speeding through the lawless skies: careening into sports stadiums and Ferris wheels, interfering with passenger jets and emergency response aircraft, and peeping into other people's business. State and local legislators have listened to their constituents, and their constituents have apparently said Do something about this! I don't want to get hit on the head with a drone! That's a reasonable concern, and it's one that, in 2016, the FAA must do more to acknowledge and address.
This article is part of a Future Tense series on the future of drones and is part of a larger project, supported by a grant from Omidyar Network and Humanity United, that includes a drone primer from New America.
Future Tense is a partnership of Slate, New America, and Arizona State University.