Netizen Report: Will Brazil Give Up on Defending Digital Rights?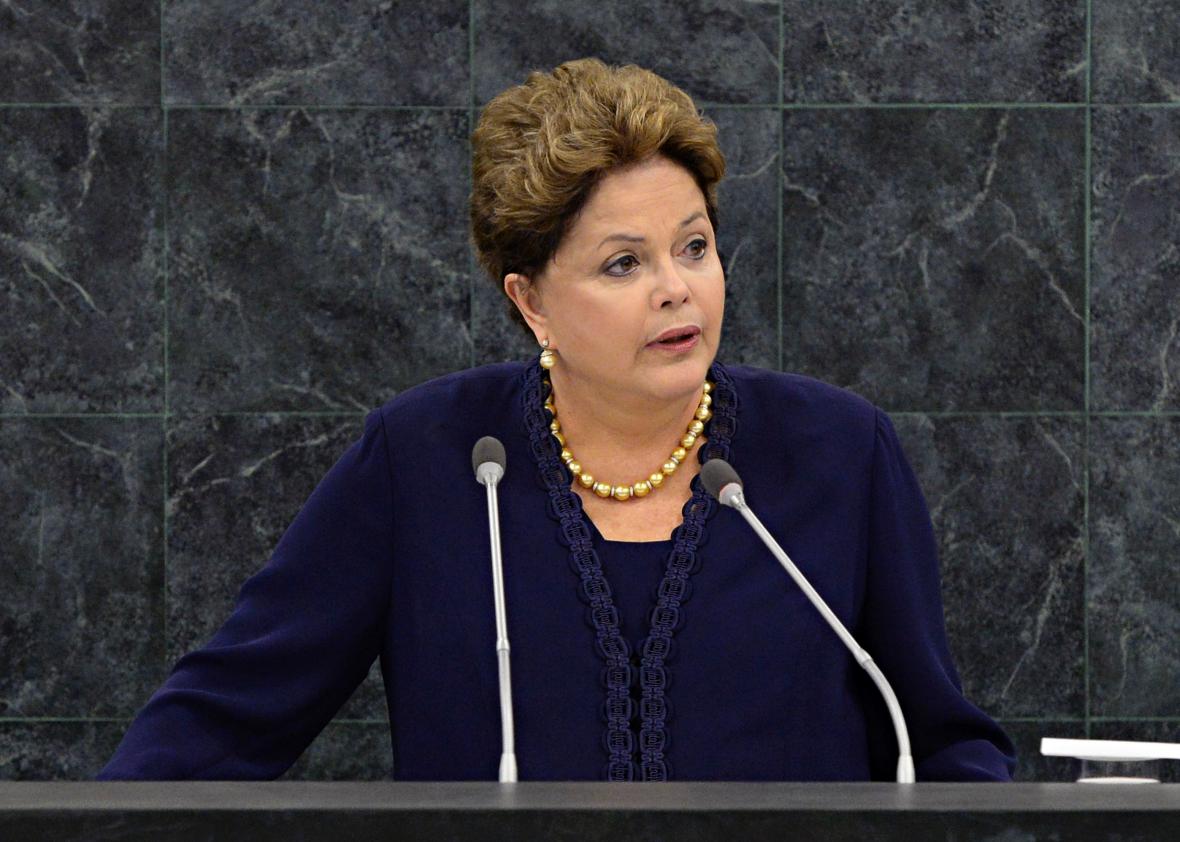 The Netizen Report offers an international snapshot of challenges, victories, and emerging trends in Internet rights around the world. Mary Aviles, Ellery Roberts Biddle, Taisa Sganzerla, and Sarah Myers West contributed to this report.
Brazil's lower house of Congress is considering a bill that would double penalties for libel and defamatory speech when they occur online and dissolve protections for communications privacy in criminal investigations.
The bill has a long way to go before it can reach the desk of President Dilma Rousseff—it needs committee and plenary approval in the lower house, in addition to Senate approval. But if enacted, it would dismantle privacy protections in the Marco Civil (Brazil's so-called "Bill of Rights for the Internet") by allowing prosecutors in a criminal case to request users' personal data, including the content of private messages, without first obtaining approval from a judge. It would also "update" Brazil's penal code by simply adding the words "social media" to a list of crimes defined as libel and doubling resulting penalties for violations, plus allowing claimants to request the permanent removal of online content that they could prove was harmful to their honor. The bill justifies these changes pointing to the "devastating" effects of libelous speech when spread through social media.
But history just might be on the side of human rights here. Civil liberties advocates have nicknamed this the "spy bill" (#PLEspiao) or the "digital AI-5," calling up memories of AI-5, a decree issued in 1968 during Brazil's military dictatorship that severely restricted freedom of assembly and expression. Online campaigns against the amendments have flourished and appear to have helped delay a vote on the bill that was scheduled to take place last week but has now been postponed. A public hearing on the matter took place Sept. 29, and another vote has been tentatively scheduled for Oct. 1.
The Center for Technology and Society at the Getulio Vargas Foundation, Brazil's premier social sciences university, called the bill unconstitutional. "Who does this project benefit? Public interest as a whole or those who want to shield themselves from public scrutiny?"
Ecuador's president wields tools of censorship to avoid hurt feelings
Ecuador's President Rafael Correa is asserting the right to be forgotten—but only for himself. Using millions of dollars in public funds, Correa hired a Mexican company to remove critical information about him and his wife from the Internet, including a documentary by filmmaker Santiago Villa, an electoral broadcast from a rival politician, and even a report on a jailbreak from an Ecuadorean prison, according to records obtained by BuzzFeed. The news adds to the growing list of roadblocks that Correa's administration has put up against freedom of expression in the country: Just two weeks ago we reported on the closure of media freedom group Fundamedios, and in August the Hacking Team leaks revealed the aggressive investment by the Ecuador government in malware and pro-government trolls.
More Ethiopians jailed for seeking digital education
The Zone9 bloggers are not alone among Ethiopians charged under the Anti-Terrorism Proclamation for alleged offenses such as online activism and pursuing training in digital security tools. Zelalem Workagenegu, Yonatan Wolde, and Bahiru Degu, whose cases only recently became public, were detained July 8, 2014, for applying to attend an online security training. Like the Zone9ers, their hearings have been delayed multiple times. They are next expected to appear in court between Nov. 7–9 of this year.
French National Assembly targets global communications at their core
On Thursday, Oct. 1, France's National Assembly will vote a new international surveillance bill that would amend a law passed last summer, in the wake of the Charlie Hebdo attack, that vastly increased the powers of French intelligence authorities to monitor and record electronic communications in the name of national security. The amendment would update the current law to allow for more pervasive surveillance of transnational and global communications through submarine Internet cables. Civil liberties advocacy groups including European Digital Rights and La Quadrature du Net are sounding the alarm with analysis and an open letter opposing the bill.
Future Tense is a partnership of Slate, New America, and Arizona State University.