Stream the Prince and Zooey Deschanel Duet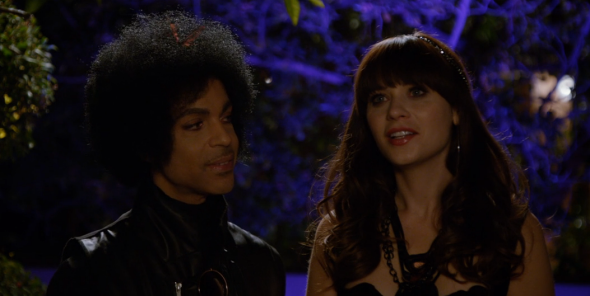 In the post-Super Bowl episode of New Girl, Prince made a delightful guest appearance which ended with an appropriately funky duet alongside the show's star Zooey Deschanel. We only heard a snippet of that song, "FALLINLOVE2NITE," but now fans can enjoy it in full via iHeartRADIO.
While there aren't any musical surprises for those who have seen the episode, the dance track blends Deschanel and the Purple One's vocals together nicely. If Deschanel decided to take a short break from She & Him and collaborate more with the iconic star, I wouldn't object.