Spoiler Special: Arrested Development Season 4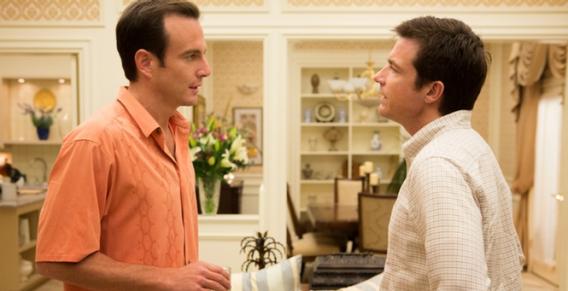 The Spoiler Special podcast features in-depth conversations about new and forthcoming movies and TV shows. You can listen to past Spoiler Specials here, and you can also subscribe to the podcast on iTunes. Note: As the title indicates, each installment contains spoilers galore.
In a special episode this week, Slate's culture critic June Thomas, Brow Beat editor David Haglund, and Slate V producer Chris Wade discuss the long-awaited return of Arrested Development. Is the Bluth family still as self-absorbed and funny after all these years? Does Mitch Hurwitz's decision to focus on one major character per episode hinder the fourth season's storytelling?

This and many other questions are debated in the podcast below. And consider the comments section below a spoiler zone. Elsewhere on Slate, you can read our episode-by-episode recaps of Season 4. Enjoy.