Floorboard Manifesto: The Controversial Etchings of Jeannot le Béarnais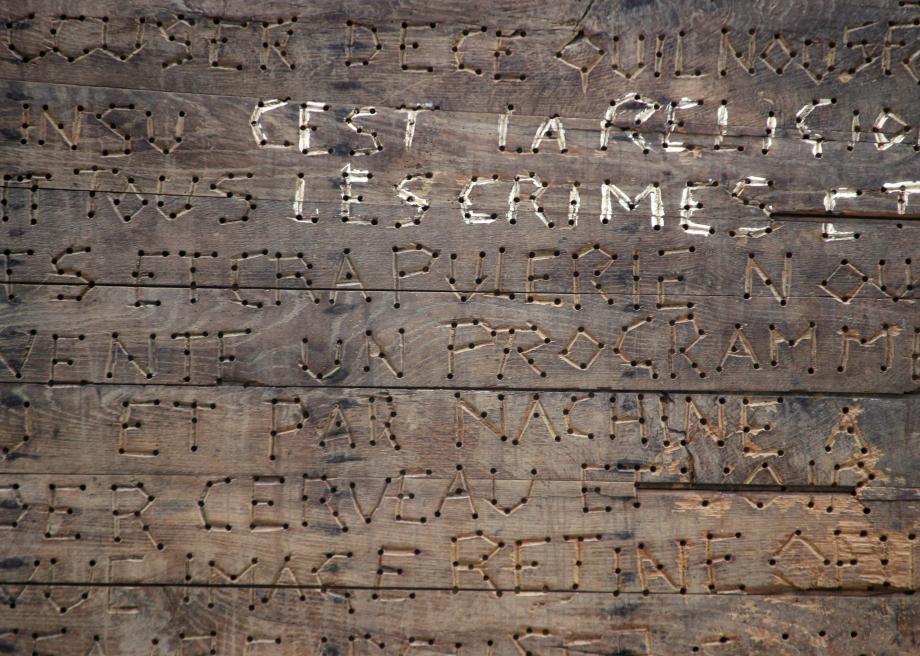 Atlas Obscura on Slate is a blog about the world's hidden wonders. Like us on Facebook and Tumblr, or follow us on Twitter.
Whether it is naive art, a strong message about mental illness, or the exploitation of a very sick man, the Jeannot Floor enshrined outside Paris' Saint Anne Hospital Center has not failed to get people talking.
The public installation consists of three sections from a 160-square-foot wooden floor covered in eerie, etched text from the troubled mind of one Jeannot le Béarnais.
In life, le Béarnais was a farmer with a tragic story. Physically abused by his father, who went on to commit suicide in 1959, le Béarnais slowly unraveled while living in his family home. The first sign of trouble was when he fired some shots into his neighbors' house on the command of unseen voices. Following this incident, le Béarnais refused to leave home.
After his mother died in 1971, le Béarnais insisted she be buried beneath the stairs, and moved his bed to the dining room to be closer to her. At this point, he began etching messages into the wooden floorboards. His cryptic screeds referenced a vast church conspiracy including Hitler and the popes. The crudely written manifesto was a window into le Béarnais' schizophrenia.
The work was discovered after his death in 1993, and the floor was removed from the home to be preserved. For a time it traveled around various art exhibitions as an unvarnished work of accidental art, before finally finding a permanent home outside this hospital in Paris.
The installation caused nearly instant outrage from opponents who found it to be exploitative or in bad taste, but the floor remains just off the sidewalk to this day. It is a powerful and disturbing look into the face of mental illness.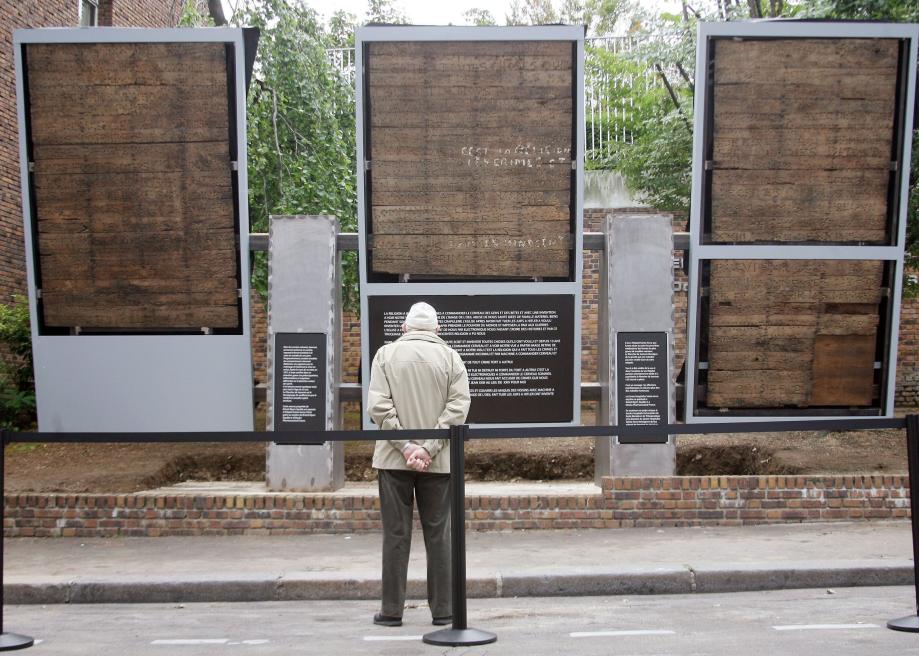 More incredible places around the world: