Cocktails, Stories, and Science!
Come to our preshow happy hour with Mike Pesca and the rest of the Story Collider storytellers.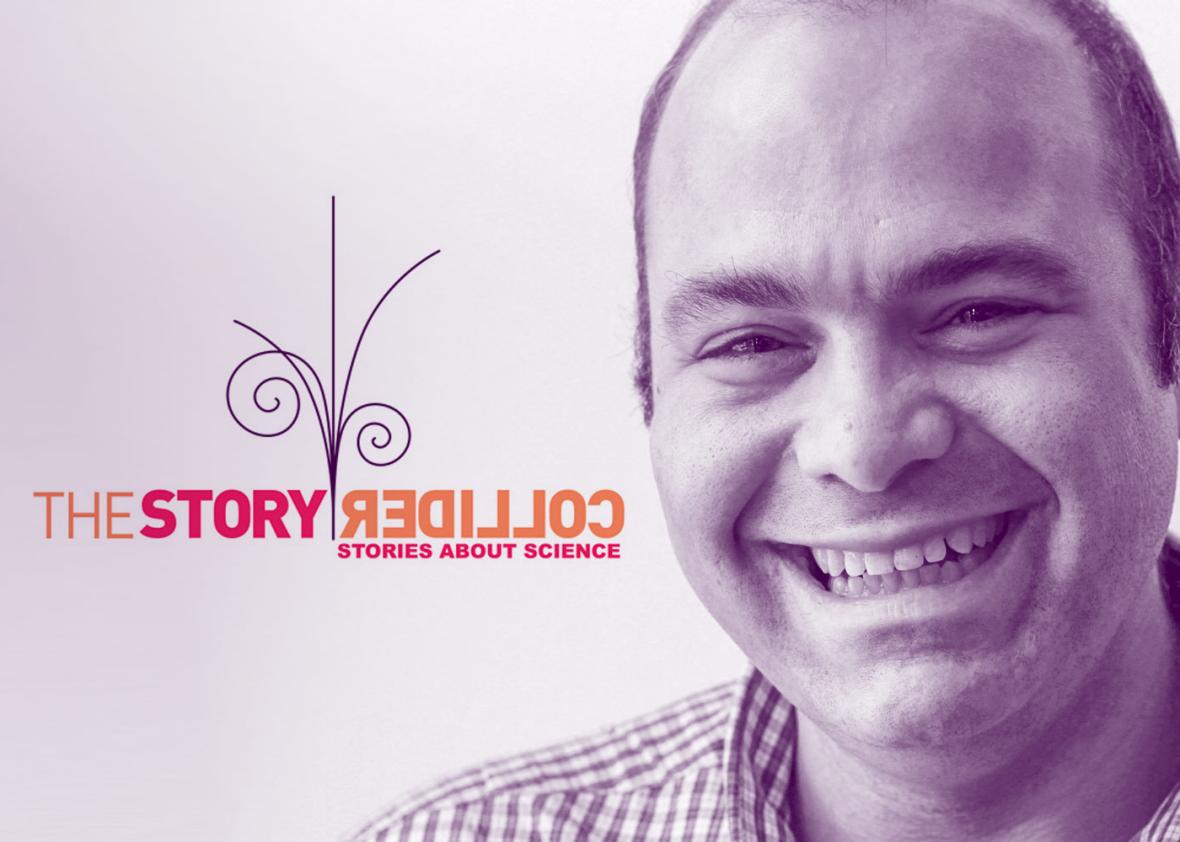 Slate's very own Mike Pesca, host of daily podcast The Gist, will be one of the storytellers at the event, along with 20-time Moth StorySlam champion and three-time GrandSlam champion storyteller Matthew Dicks. Dicks has coached The Gist's storytelling contest winner, Frank Kennedy, who will be telling a story onstage for the first time that night.
Don't miss out on an opportunity to meet Mike and chat with the other storytellers (physicist-turned-storyteller Ben Lillie, multiple Moth GrandSlam champion Erin Barker, Rachel Maddow Show's "in-house astrophysicist" Summer Ash, etc.) about your own stories of science.
This intimate happy hour is open to Slate Plus members only. If you haven't signed up yet to be a member (perks include ad-free podcasts, bonus segments on your favorite shows, insider access, discounts on events, and much more), try out Slate Plus today—it's only $5 a month, and your first two trial weeks are free.
If you're already a Slate Plus member, use your Upcoming Events tool in the Slate Plus dashboard on the right side of the Slate Plus home page to receive your individualized discount code that will unlock the happy hour reservation.

The happy hour open starts at KGB bar at 6:30 p.m. The show starts at 8 p.m., downstairs from the bar. RSVPs to the happy hour are free, but tickets to the Story Collider show are not included in your RSVP. To purchase tickets to Story Collider, click here.
KGB Bar is located at 85 E. 4th St., New York, NY 10003.