The Podcast Podcast
Slate Money on the business of podcasting, with special guests Alex Blumberg and Will Mayo.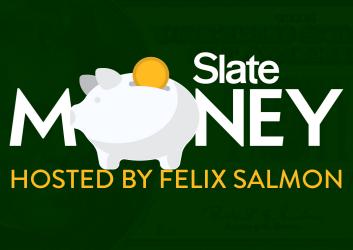 Listen to Episode No. 46 of Slate Money:
On this week's episode of Slate Money, host Felix Salmon of Fusion and Cathy O'Neil of Mathbabe, plus special guests Alex Blumberg of Gimlet Media and Will Mayo of Spoken Layer, discuss the future of listening.
Facebook's reported partnerships with the New York Times and BuzzFeed, and whether Apple is an audio equivalent.
Spoken Layer and the difference between its "segments" and podcasts.
What all the employees at Gimlet Media actually do.
And for those interested in this discussion, Felix Salmon recommends Slate Money producer Stan Alcorn's article "Is This Thing On?" on why audio never goes viral.
This week's podcast is sponsored by Automatic: a connected car adapter that pairs your car to your smartphone, empowering you to diagnose engine problems, drive more efficiently, remember where you parked, automatically notify emergency services in case of an accident, and more. Go to automatic.com/money to get 20 percent off.
Slate Money will appear every Saturday in the Slate Daily Podcast and its own feed.