The Surveillance State's Eyes at the U.S. Border
Technology is reshaping law enforcement on the border and at home—not always for the better.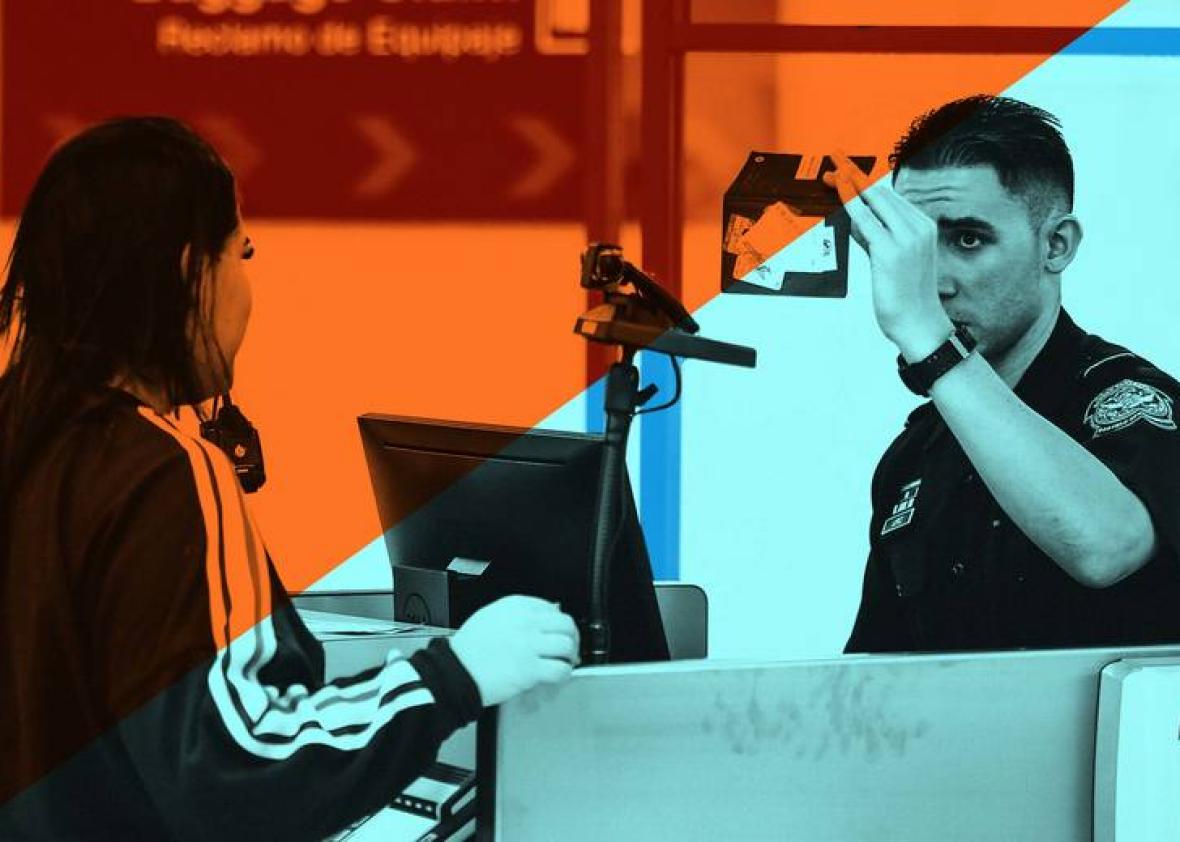 On this week's If Then, Will Oremus and April Glaser talk to Guadalupe Correa-Cabrera, a professor of political science and policy at George Mason University and an expert on immigration and security at the U.S.–Mexico border. They discuss how technology contractors benefit from working with the government to carry out its immigration policies—while others suffer from the ever-broadening surveillance state. And they examine the concept of a "virtual border wall" and what that might look like in reality.
The hosts are then joined by Brian Brackeen, CEO of face-recognition company Kairos. Kairos provides face-recognition technology to businesses, but Brackeen warns that putting that same kind of software and data in the hands of law enforcement is a very bad idea. Oremus and Glaser ask him why that is, and what he sees as the more appropriate uses for a controversial cutting-edge technology.
Stories discussed on the show:
Podcast production by Max Jacobs.