The "Is Amazon Evil?" Edition
Listen to Slate's show about the politicization of Ebola, how Republicans will run the Senate, and the war between Amazon and the publishing industry.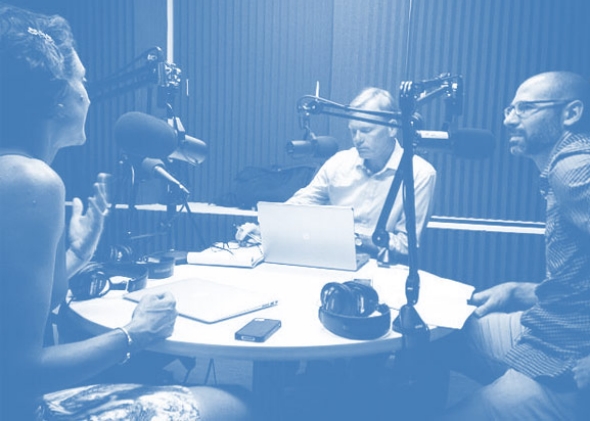 Become a fan of the Political Gabfest on Facebook. We post to the Facebook page throughout the week, so keep the conversation going by joining us there. Or follow us @SlateGabfest!
To listen to the discussion, use the player below:
Chicago listeners! The Political Gabfest is coming to the Windy City on Nov. 12 for its annual Conundrum show, when they will tackle the toughest questions in philosophy, ethics, zoology, celebrity, based on cues from the audience. With special guest, Ask Amy columnist and Wait Wait … Don't Tell Me regular Amy Dickinson. Get your tickets here.
For this week's Slate Plus bonus segment, the hosts discuss the political fight over school lunches. Slate Plus members get an ad-free version of this podcast with bonus segments. Visit slate.com/gabfestplus and try it free for two weeks.
On this week's Slate Political Gabfest, John Dickerson, Annie Lowrey, and David Plotz discuss the politicization of Ebola, the consequences of a GOP Senate, and Amazon's cutthroat business tactics.
Here are some of the links and references mentioned during this week's show:
Topic ideas for next week? You can tweet suggestions, links, and questions to @SlateGabfest.
Join the discussion of this episode on Facebook.
The email address for the Political Gabfest is gabfest@slate.com. (Email may be quoted by name unless the writer stipulates otherwise.)
Podcast production by Mike Vuolo. Links compiled by Maxwell Tani.