The Live Nude Dancing at the Kitty Kat Lounge Gabfest
Listen to Slate's show about the Supreme Court's latest campaign finance case, GOP budget and tax reform plans, and the play Arguendo.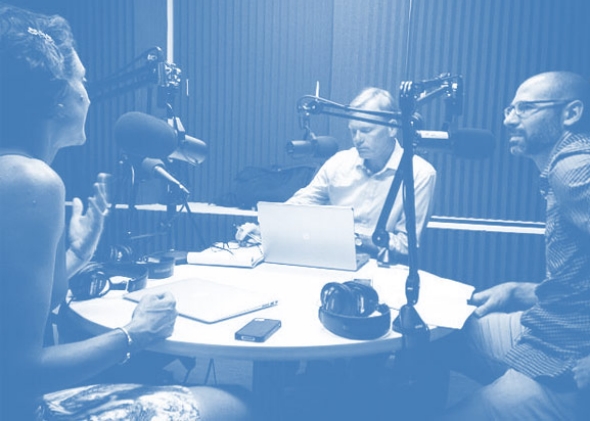 Become a fan of the Political Gabfest on Facebook. We post to the Facebook page throughout the week, so keep the conversation going by joining us there. Or follow us @SlateGabfest!
To listen to the discussion, use the player below:
We're coming to Austin! On April 23 we're teaming up with the Texas Tribune for a live show at Scholz Garten. Tickets.
On this week's Slate Political Gabfest, Emily Bazelon, John Dickerson, and David Plotz discuss the Supreme Court campaign finance case McCutcheon v. FEC, GOP policy proposals from Paul Ryan and Dave Camp, and a new play based on a Supreme Court case about nude dancing.
Here are some of the links and references mentioned during this week's show:
John chatters about Dan Diamond's advice on avoiding the flu when you fly.
Emily chatters about Chimamanda Ngozi Adichie's novel Americanah.
David chatters about the death of Jeremiah Denton, who confirmed that American POWs were being tortured in Vietnam by blinking in Morse code during a press conference.
Topic ideas for next week? You can tweet suggestions, links, and questions to @SlateGabfest. The email address for the Political Gabfest is gabfest@slate.com. (Email may be quoted by name unless the writer stipulates otherwise.)
Podcast production by Mike Vuolo. Links compiled by Rebecca Cohen.