The Culture Gabfest "Whiteout Conditions" Edition
Slate's Culture Gabfest on American Sniper, Jonathan Chait's article on the resurgence of political correctness, and the Sundance Film Festival.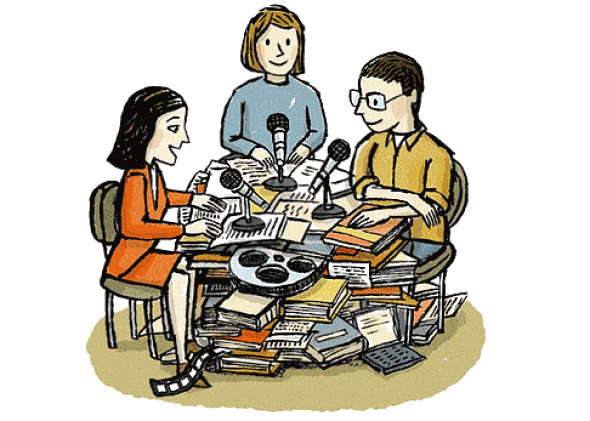 Listen to Culture Gabfest No. 332 with Stephen Metcalf, Dana Stevens, and Julia Turner with the audio player below.
Does Steve make glorious snow angels? Do Dana and Julia brood by the fire? This week, Slate Plus listeners will find out what the critics do on a snow day.
This week on the Slate Culture Gabfest, the critics discuss Clint Eastwood's box office hit American Sniper. Is it a nuanced portrait of a devoted warrior or a slab of pro-war propaganda? Next up, political columnist Jonathan Chait's controversial article about the resurgence of political correctness struck a nerve with Internet commenters this week. Is the left stuck in a self-destructive feedback loop of language policing? The critics weigh in. Finally, guests Forrest Wickman and Aisha Harris report live from the 2015 Sundance Film Festival and discuss some of this year's buzziest new independent films.
Links to some of the things we discussed this week follow:
This podcast was produced by Ann Heppermann. Our intern is Lindsey Albracht.