The Culture Gabfest "Grief Sandwich" Edition
Slate's Culture Gabfest on They Came Together, HBO's The Leftovers, and ClickHole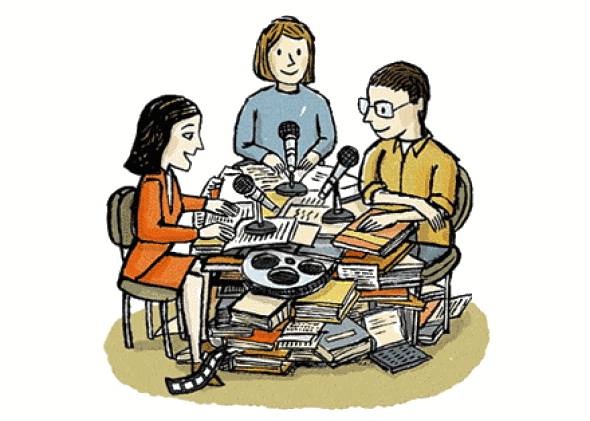 Listen to Culture Gabfest No. 302 with Stephen Metcalf, John Swansburg, and Julia Turner with the audio player below.
Culturefest is on the radio! Gabfest Radio combines Slate's Culture and Political Gabfests in one show—listen on Saturdays at 7 a.m. and Sundays at 6 p.m. on WNYC's AM820.
On this week's episode, the critics discuss They Came Together, a new film from the creators of Wet Hot American Summer, starring Amy Poehler and Paul Rudd. It's a broad parody of romantic comedies, a genre already replete with self-parody. Next, the gabbers turn to The Leftovers, an HBO adaptation of Tom Perrotta's 2011 novel, which envisions something like the Rapture—and its bleak suburban aftermath. And finally, the critics turn to ClickHole, the Onion's new site lampooning clickbait-driven Web culture.
Links to some of the things we discussed this week follow:
Dana's review of They Came Together on Slate
Wet Hot American Summer, directed by David Wain
This Is Spinal Tap, directed by Rob Reiner
You've Got Mail, directed by Nora Ephron
Bridesmaids, directed by Paul Feig
The Apartment, directed by Billy Wilder
Definitely, Maybe, directed by Adam Brooks
David Wain on Scriptnotes discusses the making of They Came Together
Willa's review of The Leftovers on Slate
The Leftovers by Tom Perrotta
Lost, co-created by Damon Lindelof
HBO's True Detective
AMC's The Walking Dead
ClickHole, The Onion's new parody site
"This Stick Of Butter Is Left Out At Room Temperature; You Won't Believe What Happens Next," an early viral ClickHole video
Julia: Left Behind, Tim LaHaye and Jerry B. Jenkins' evangelical series about the Rapture, which provides anthropological and sociological insight into American religious extremism.
This podcast was produced by Ann Heppermann. Our intern is Anna Shechtman.