The Culture Gabfest "Ow, Your Cheekbone!" Edition
Slate's Culture Gabfest on Maleficent, faking cultural literacy, and the song that introduced sex to pop music in 1909.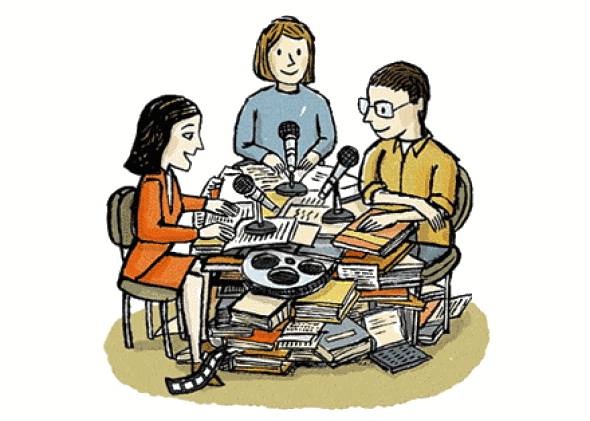 Listen to Culture Gabfest No. 298 with Mike Pesca, Dana Stevens, and Julia Turner with the audio player below.
Culturefest is on the radio! "Gabfest Radio" combines Slate's Culture and Political Gabfests in one show—listen on Saturdays at 7 a.m. and Sundays at 6 p.m. on WNYC's AM820.
On this week's episode, the critics discuss Maleficent, Disney's live-action retelling of Sleeping Beauty from the villain's perspective. The film stars Angelina Jolie in a role whose seductive deviance and maternal tenderness befit the star's tabloid image. Next the gabbers turn to Karl Taro Greenfeld's New York Times op-ed about faking cultural literacy in the age of social media. Have Twitter, Facebook, and the proliferation of "tabs" in our Web browsers made us savvier culture consumers or just better at BS? And finally, the Culture Gabfest welcomes Jody Rosen, critic-at-large for T: The New York Times Style Magazine, to discuss the 1909 hit that introduced extramarital sex into pop music—and why the two have been inseparable ever since.
Links to some of the things we discussed this week follow:
This podcast was produced by Ann Heppermann. Our intern is Anna Shechtman.