The Culture Gabfest "We Are 100 Percent All Going to Die Someday" Edition
Slate's Culture Gabfest on Penny Dreadful, Chipotle's new literary branding, and net neutrality.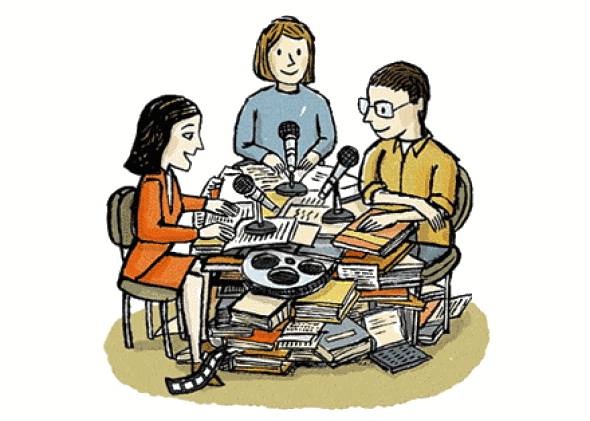 Listen to Culture Gabfest No. 296 with Dana Stevens, June Thomas and Julia Turner with the audio player below.
Culturefest is on the radio! "Gabfest Radio" combines Slate's Culture and Political Gabfests in one show—listen on Saturdays at 7 a.m. and Sundays at 6 p.m. on WNYC's AM820.
On this week's episode, the critics discuss Penny Dreadful, a lush Showtime drama set in 1890s London. A mash-up of gothic tropes—from Frankenstein to Dorian Gray—the show may be too gloomy. Next the gabbers turn to Chipotle's new marketing campaign, which features original stories by acclaimed authors like Jonathan Safran Foer and Toni Morrison on their cups and bags. But do we really need our burritos with a side of erudition? And finally, the critics welcome David Auerbach, Slate's Bitwise columnist, to discuss the FCC's latest proposals, which may jeopardize net neutrality. David explains what the future of the web could look like under the proposed rulings and how we've been taking the Internet for granted.
Links to some of the things we discussed this week follow:
Dana: Catherine, a 12-part Web series starring Jenny Slate. It's ominous, avant-garde, and surprisingly addictive.
David: Utopia, a British conspiracy thriller series written by Dennis Kelly.
Julia: Today in Tabs, a daily newsletter based on the tabs that you might have open in your Web browser but never get around to reading.
You can email us at culturefest@slate.com.
This podcast was produced by Ann Heppermann. Our intern is Anna Shechtman.