The Culture Gabfest: What Is Stuffed Inside of What Is Stuffed Inside of What Edition
Slate's podcast about the Bond movie Skyfall, Publishers Weekly's Top 10 Essays Since 1950, and the vegetarian's Thanksgiving centerpiece, the Veggieducken.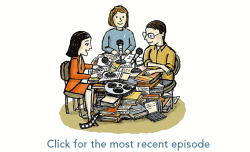 Listen to Culture Gabfest No. 217 with Stephen Metcalf, Dan Pashman, Dana Stevens, and Julia Turner by clicking the arrow on the audio player below:
The sponsors of today's show are Stamps.com and the Emmy-winning PBS series Independent Lens, the weekly series that showcases the best in documentary film every Monday night at 10PM on PBS. Go to Stamps.com and use the promo code "CULTUREFEST" for your no-risk free trial and bonus offer.
Culturefest is on the radio! "Gabfest Radio" combines Slate's Culture and Political Gabfests in one show—listen on Saturdays at 7 a.m. and Sundays at 6 p.m. on WNYC's AM820.
On this week's Culturefest, our critics delve into Skyfall, the latest installment in the James Bond franchise, and the evolution of the Bond universe, including its villains and its sexual politics. They then consider Publishers Weekly's Top 10 Essays Since 1950, zeroing in on a few particular pieces and discussing how the essay has changed as a form over the past 60 years. Finally, the Gabfesters are joined by Dan Pashman, Culturefest producer and host of the podcast The Sporkful, for a discussion of Thanksgiving's best practices and favorite traditions for omnivores and vegetarians alike. Hint: they include the Veggieducken.
Here are some links to the things we discussed this week:
Dana's pick: "Of Friendship," by Michel de Montaigne, which laments the loss of his best friend and is the first essay to use the term "essay."
Julia's pick: Joan Didion's 1967 essay "Goodbye to All That," about how the newly arrived twentysomething's enchantment with New York City evolves and fades over time.
Stephen's pick: Stephen Jay Gould's book The Mismeasure of Man, originally published in 1981, which explains trends in the cultural analysis of psychometric data and reveals the fallacies inherent in biological determinist explanations of intelligence.
Outro: "Skyfall" by Adele
This podcast was produced by Dan Pashman. Our intern is Sally Tamarkin.