The Migrant Dead
Thousands of people have perished trying to migrate to Europe since 2005.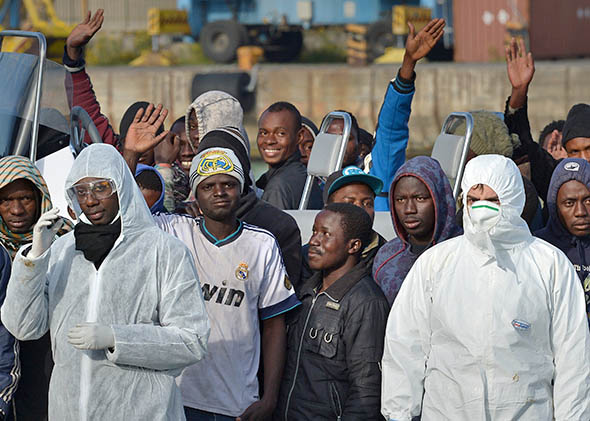 In April, a boat carrying as many as 950 migrants en route to Europe capsized off the coast of Libya, killing nearly all of its passengers. The shipwreck, which may be the worst maritime disaster in the Mediterranean since World War II, is just one in a long series of incidents that have left tens of thousands of migrants dead in recent years. Nobody knows exactly how they all died or even how many have died. But the Migrant Files, a dataset of migrant deaths and disappearances that a group of European journalists have stitched together through government, media, and nonprofit reports, provides a useful though incomplete picture. Below, we display an icon for every Europe-bound migrant who has died or disappeared since 2005, based on data from the Migrant Files. Click the icons to learn more about each incident.
21,736
people have died or gone missing trying to migrate to Europe since 2005.
Click a person for more information about how he or she died.
Interactive by Andrew Kahn and Chris Kirk. Maps © OpenStreetMap contributors, © CartoDB.