Sneak peeks and exclusive stories
Read Thursday's Dear Prudence column before anyone else. Get early access to our longform journalism pieces, and bonus stories taking you behind the scenes of their creation.

Listen longer with Slate Plus!
Members get access to weekly bonus segments and ad-free versions of our most popular shows, like the Culture Gabfest, Political Gabfest and The Gist. And Slate Plus brings you exclusive member-only podcasts, interviews with your favorite Slate writers, and audio versions of some of our biggest stories.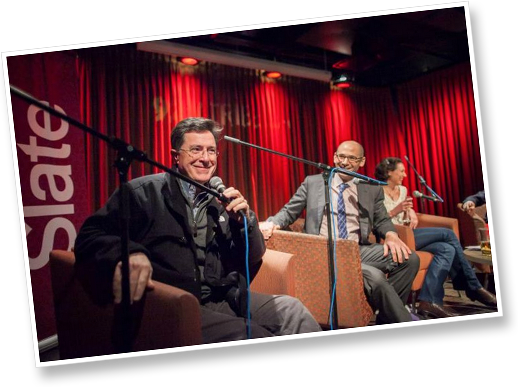 Early access and ticket discounts for Slate events
Be the first to hear about live events, get members-only access to pre-show parties and premium seating, and receive 30 percent off ticket prices on most events.
On the go and in your inbox
Only members can receive our exclusive weekly newsletters, and never miss an early access Prudie column: we'll send it straight to your inbox, too.
An enhanced app experience
Members get an ad-free version of Slate's iOS app and easy access to Slate Plus content.
A 1-year subscription to New York
Choose an annual membership and receive this gift: a 1-year subscription to New York magazine, including the digital edition (a $9.97 value).