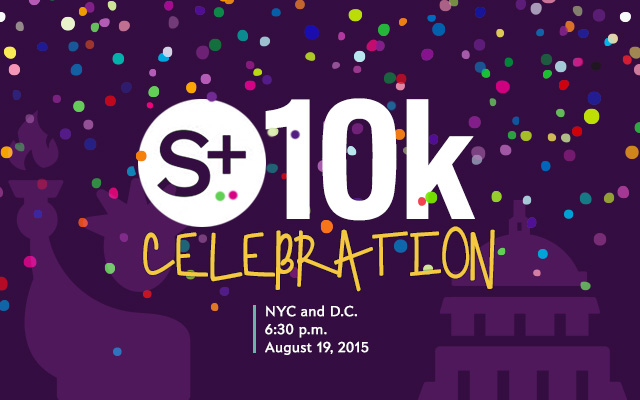 Calling all Slate fans: We're throwing a party to celebrate our first 10,000 Slate Plus members!
You're helping support Slate, and we want to say thank you with a members-only fiesta. Join us on Aug. 19 in New York or Washington for a celebratory cocktail and the chance to chat with your fellow members. The New York party will have Jennifer Lai and Gabe Roth from the Slate Plus team, along with Julia Turner, Seth Stevenson, Allison Benedikt and many more! Jeff Friedrich will be making an appearance at the DC party with fellow Slatesters such as Josh Levin, Katy Waldman, Laura Helmuth, and Mark Stern.
Advertisement

It's your chance to tell us what you think of Slate, get your questions answered, and connect with other fans. During the celebration, we will also have giveaways for your chance to win some Slate swag! Each member will receive 1 complimentary beverage.
Space is limited, so get your tickets now to secure your spot.
The NYC venue is in the Bowery, and the D.C. venue is in Dupont Circle. An email will go out one week prior to the event naming the exact location.
Featured Speakers Bios

Gabriel Roth is a Slate senior editor and the editorial director of Slate Plus.
Map