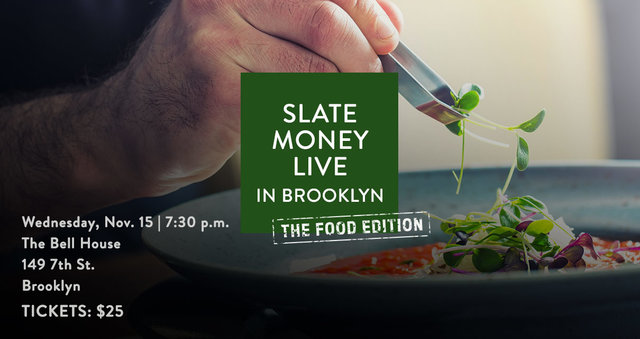 Nov. 15 2017 7:30 PM
The Bell House, 149 7th St. Brooklyn (map)
Tickets: $25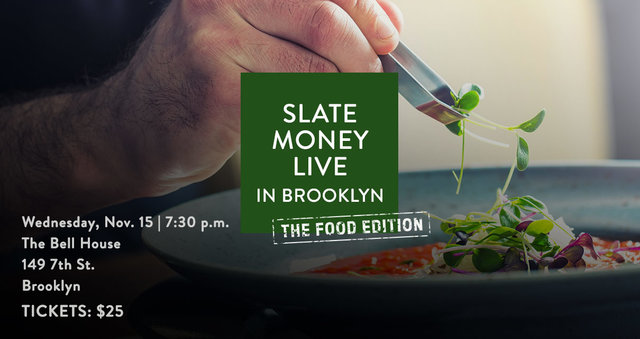 Join Slate Money for a special live show all about food at the Brooklyn Podcast Festival. The show will be hosted by Felix Salmon, senior editor at Fusion; Anna Szymanski, emerging markets expert; and Jordan Weissmann, Slate's senior business and economics correspondent. Sip along with the hosts who entertain podcast listeners each week with a roundup of the most important stories from business and finance as they turn their keen analysis and sharp conversation toward the food industry.
If you are a Slate Plus member, you will receive 30 percent off your purchase. Use your Upcoming Events tool in the Slate Plus dashboard on the right side of the Slate Plus home page to receive your individualized discount code to access tickets.
If you'd like to become a Slate Plus member, click here.
Get Tickets
Featured Speakers Bios
Felix Salmon is the editor of Cause & Effect.
Anna Szymanski is an emerging markets expert and senior strategy officer at a political risk startup.
Map