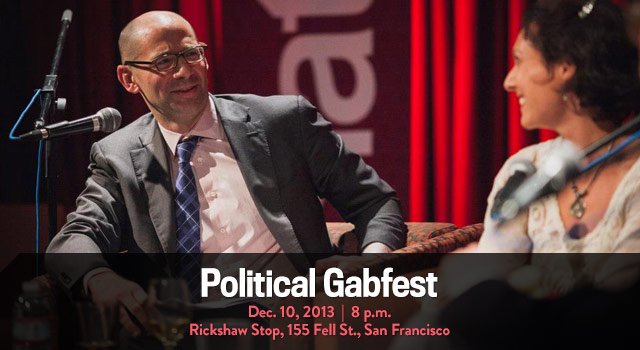 Slate's Political Gabfest presents a special audience-driven show. Hosted by Slate's Emily Bazelon, John Dickerson, and David Plotz. Come prepared to shout for all to hear.
Doors open at 7:30 p.m.
Featured Speakers Bios

David Plotz is the CEO of Atlas Obscura and host of the Slate Political Gabfest.
Emily Bazelon is a staff writer at the New York Times Magazine and the author of Sticks and Stones.

John Dickerson is a Slate political columnist, the moderator of CBS's Face the Nation, and author of Whistlestop and On Her Trail.
Map