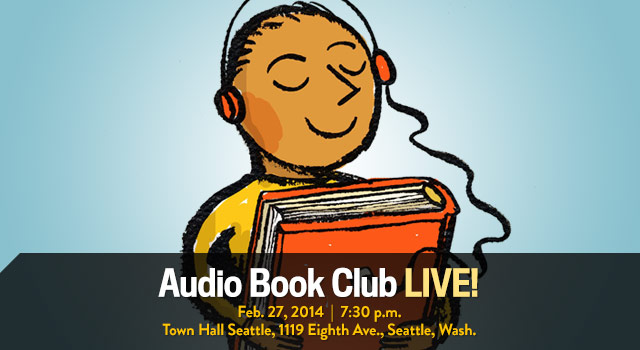 Please join Slate as we present our popular podcast the Audio Book Club for a live episode taping at Town Hall Seattle!
Host Dan Kois, editor of the Slate Book Review, will be joined by Slate's Hanna Rosin, as well as special guest Hugh Howey, author of the best-selling Wool series, for a freewheeling discussion of Kurt Vonnegut's classic Slaughterhouse-Five—plus genre and literature, growth of fan fiction, and the joy of playing in the Vonnegut universe.
Doors open at 6:30 p.m.
Featured Speakers Bios

Dan Kois edits and writes for Slate's human interest and culture departments. He's the co-author, with Isaac Butler, of The World Only Spins Forward, a history of Angels in America, and is writing a book called How to Be a Family.

Hanna Rosin is the co-host of NPR's Invisibilia and a founder of DoubleX. She is also the author of The End of Men. Follow her on Twitter.
Map