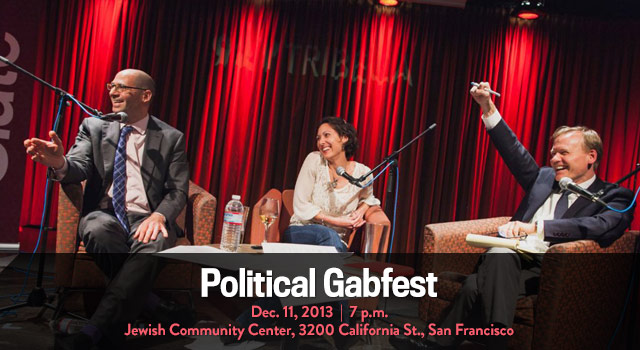 Slate is bringing its award-winning Political Gabfest to the JCCSF for a live show. Hosted by Slate senior editor Emily Bazelon, chief political correspondent John Dickerson, and editor David Plotz, the show will cover today's politics and various current events.
Doors open at 6 p.m.
Featured Speakers Bios

David Plotz is the CEO of Atlas Obscura and host of the Slate Political Gabfest.

Emily Bazelon is a staff writer at the New York Times Magazine and the author of Sticks and Stones.
John Dickerson is a co-anchor of CBS This Morning, co-host of the Slate Political Gabfest, host of the Whistlestop podcast, and author of Whistlestop and On Her Trail.
Map