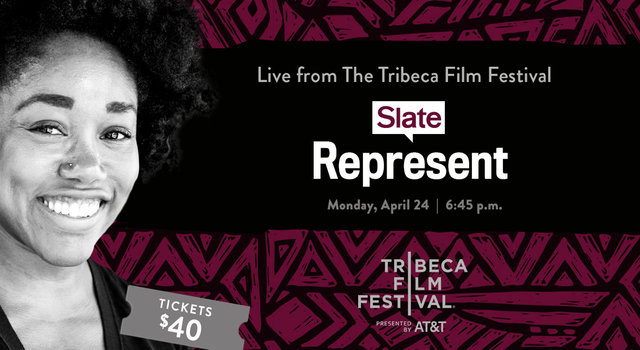 Just Added! Special guest Franchesca Ramsey, host of MTV Decoded!
For the first time ever, Slate is joining The Tribeca Film Festival!
Join Aisha Harris, host of Slate's Represent, a space for discussion about culture created by women, people of color, and those in the LGBTQ community. Aisha dives deep into conversations with critics about the latest pop cultural news, and filmmakers in the industry about what they do and how they do it.
Slate Plus members you will receive a discount starting at 25 percent off your tickets to the show and select Festival screenings and events. The discount code does not apply to General Screening Matinees, Beacon Theater, or Radio City Music Hall events.
Use your Upcoming Events tool in the Slate Plus dashboard on the right side of the Slate Plus home page to receive your individualized discount code.
If you'd like to become a Slate Plus member, click here.
Featured Speakers Bios

Aisha Harris is a Slate culture writer and host of the Slate podcast Represent.
Map