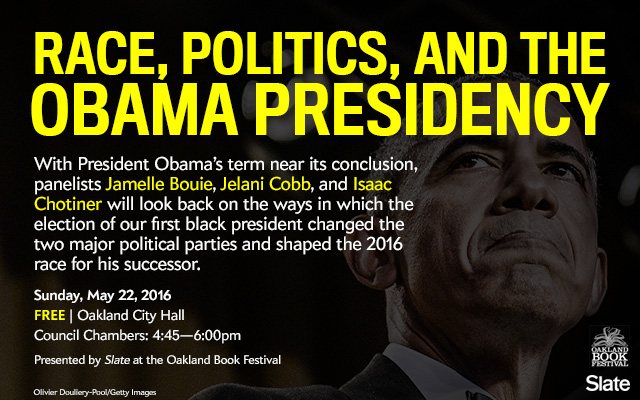 With President Obama's second term near its conclusion, Isaac Chotiner leads a thoughtful and reflective conversation with Jamelle Bouie and Jelani Cobb. They will look back on the ways in which the election of our first black president changed the two major political parties and shaped the 2016 race for his successor.
Featured Speakers Bios

Isaac Chotiner is a Slate staff writer.
Map