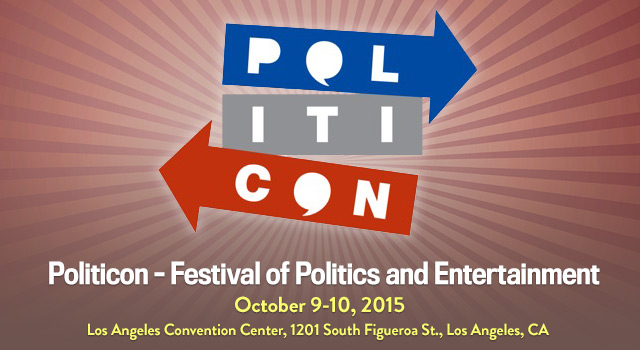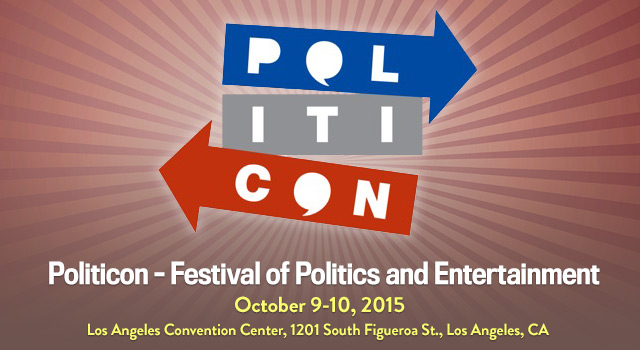 Slate's The Gist and Outward along with Panoply's Podcast for America will be participating in a two-day festival called Politicon at the Los Angeles Convention Center on October 9 and 10.
The worlds of politics and entertainment are set to unite this fall at the Los Angeles Convention Center on October 9 and 10 for the first ever Politicon. A nonpartisan fan fest for politics and entertainment, Politicon will bring together politicians, pundits, comedians and entertainers from across the spectrum for a weekend of comedy, panels, radio and TV broadcasts, debates, podcasts, book readings, interviews, art exhibitions, film screenings, meet & greets, music performances and much more.
Already confirmed to participate in Politicon are James Carville, Meghan McCain, David Axelrod, Newt Gingrich, Jordan Klepper, The Yes Men, Doris Kearns Goodwin and many more to be announced in the coming weeks. Media outlets such as Los Angeles Times, The Huffington Post, VICE News, #EmergingUS, Newsweek, The Young Turks, KCRW, The Daily Beast, Slate, Salem Media Group, Think Progress, Politico and more will be programming events, reporting and broadcasting live from Politicon.
Politicon will also treat attendees to a variety of music performances, movie screenings amplified by directors' commentary and Q&A's, and comedy skits presented by the Upright Citizens Brigade.
Yosi Sargent, producer of the much-lauded Manifest Justice exhibit and commissioner of the "Hope & Change" 2008 election campaign poster, will program cutting edge art installations and award-winning authors including Doris Kearns Goodwin and Nina Burleigh will sit for book readings and signings.
Featured Speakers Bios
Map