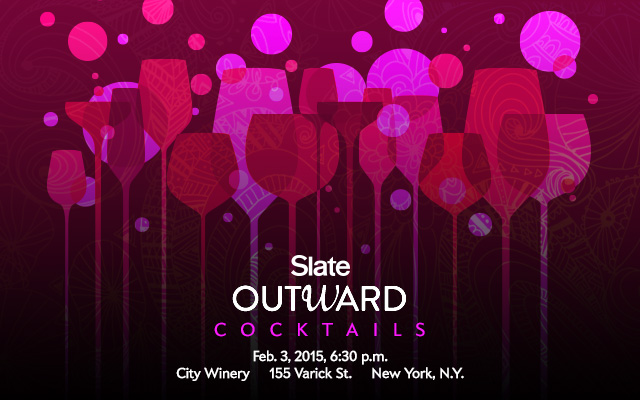 Join Slate for a preshow cocktail happy hour! Hosts June Thomas, J. Bryan Lowder, and Mark Joseph Stern will be in attendance for a happy hour meet and greet before the live taping at City Winery.
Happy hour runs from 6:30–7:30 p.m.
Advertisement

Only 25 tickets will be sold. We hope to see you there for a chance to gab with our Outward writers and editors!
If you are a Slate Plus member, you will receive 30% off your ticket purchase. Use your Upcoming Events tool in the Slate Plus dashboard on the right side of the Slate Plus homepage to receive your individualized discount code.
If you'd like to become a Slate Plus member, click here.
Featured Speakers Bios
June Thomas is managing producer of Slate podcasts.

J. Bryan Lowder is a Slate associate editor and the editor of Outward. He covers life, culture, and LGBTQ issues.

Mark Joseph Stern covers courts and the law for Slate.
Map