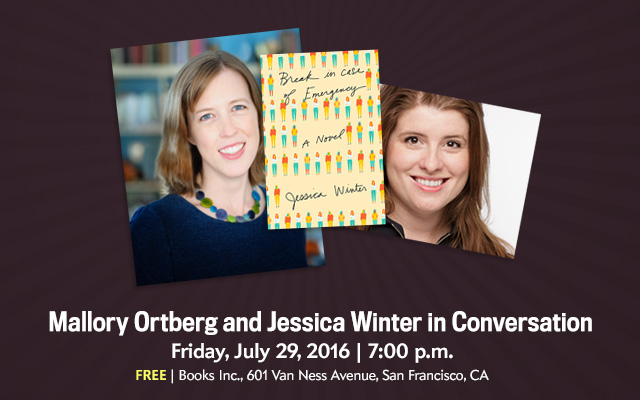 Jessica Winter will discuss her irreverent and deeply moving comedy about friendship, fertility, and fighting for one's sanity in a toxic workplace, Break in Case of Emergency. A ferociously intelligent debut novel, Break in Case of Emergency has been called "funny, satirical, and deftly written" by Mike Schur, co-creator of Parks and Recreation. Jessica will be in conversation with Mallory Ortberg, a.k.a. Dear Prudence, co-creator of the cult-favorite website The Toast, and author of Texts from Jane Eyre: And Other Conversations with Your Favorite Literary Characters.
Featured Speakers Bios

Jessica Winter is Slate's features editor and the author of the novel Break in Case of Emergency.
Daniel Mallory Ortberg, Slate's Dear Prudence, is co-founder of the Toast and the author of Texts From Jane Eyre and The Merry Spinster.
Map