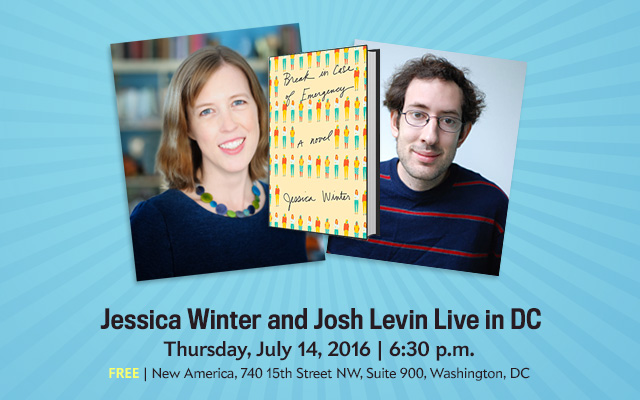 Break in Case of Emergency , the new novel by Slate Features Editor Jessica Winter, tells a hilarious and incisive story about the struggle to survive a toxic workplace and build a meaningful life as a woman in 21st-century America. Join us for a happy hour conversation with Winter, along with panelists Latifa Lyles of the Department of Labor and Rebecca Rosen of The Atlantic with moderator Josh Levin, on feminism and work-life balance in policy and pop culture. What can an office satire teach policymakers? How does popular culture complement, or undermine, policy debates? And how much can policy do to change workplace culture and gender roles — and make work a little more bearable?
Featured Speakers Bios

Jessica Winter is Slate's features editor and the author of the novel Break in Case of Emergency.

Josh Levin is Slate's editorial director.
Map