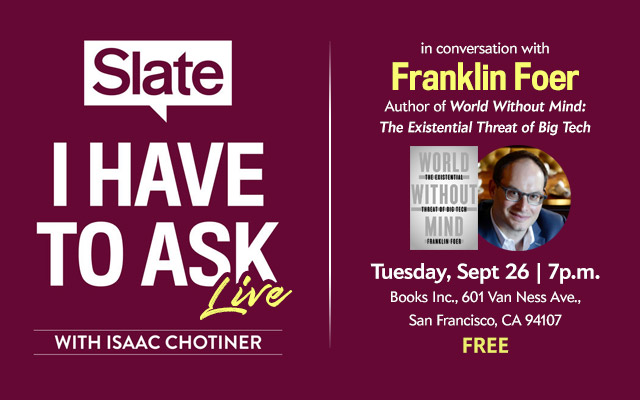 For the first time ever Slate's I Have to Ask will record live in San Francisco! Join host Isaac Chotiner in conversation with Franklin Foer, national correspondent for the Atlantic and author of World Without Mind: The Existential Threat of Big Tech. In his new book, Foer delves into the creation of Silicon Valley's monopoly power and the pervasive influence of tech and tools that can be used to fight against it. Live audience Q-and-A will directly follow the conversation along with a book signing with the author.
Featured Speakers Bios

Isaac Chotiner is a Slate staff writer.

Franklin Foer is a Slate contributing editor and the author of World Without Mind.
Map