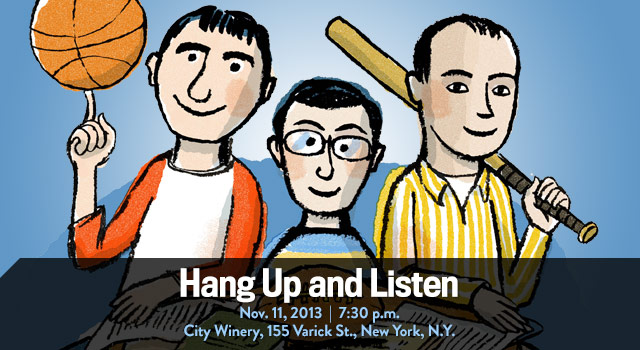 Join Stefan Fatsis, Josh Levin, Mike Pesca, and special guest Bob Costas for a fun evening of sports antics as they recreate a live version of their infamous podcast, presented by Slate!
Doors open at 6:30 p.m.
Featured Speakers Bios

Josh Levin is Slate's editorial director.

Stefan Fatsis is a panelist on Hang Up and Listen and the author of Word Freak and A Few Seconds of Panic. Follow him on Twitter.

Mike Pesca is the host of the Slate daily podcast The Gist. He also contributes reports and commentary to NPR.
Map